Lime essential oil is one of the most popular and versatile essential oils used today. It helps that everyone is already familiar with the citrus fruit.
You can use lime essential oil in health and beauty products. You can enjoy it's crisp, citrusy scent in aromatherapy preparations, and you can also include lime essential oil in recipes whenever you want a bit of tartness.
Below we'll cover everything you want to know about this essential oil that's been in use for thousands of years across the globe.
Origins and History of Lime Essential Oil
Lime essential oil comes from the Citrus aurantifolia tree, which produces small fruit with many different names around the world:
Mexican lime
Omani lime
Bartender's lime
West Indian lime
Dayap (Philippines)
Bilolo (Philippines)
The Citrus aurantifolia tree is native to Asia–probably Malaysia and Indonesia. This species was brought to the eastern Mediterranean by the Moors and to western Europe by the Crusaders.
Key limes are in the same family as lemons, oranges, and kumquats. The trees that produce them have bright green leaves, small white flowers, and sharp thorn-like spines to inhibit predation.
Key lime trees were on Christopher Columbus's second voyage to the New World, and their fruit became a vital part of preventing scurvy (a potentially fatal condition caused by a lack of vitamin C) in sailors during this and subsequent long ocean passages.
Key limes can be grown in any warm climate, but they are especially prevalent in in East Asia, Mexico, and the Caribbean, where they feature prominently in the local cuisine. In addition to flavoring food and soft drinks, Key limes are turned into essential oil for the perfume industry and for traditional health and wellness recipes (see below).
At one point in recent history, the Persian lime became more popular in North American grocery markets, mainly because this species does not have the spines that make picking Key limes more difficult. However, a new surge in Asian, Latin American, and Caribbean cooking has caused an increase in Key lime orchards throughout the southern United States. Key limes have remained a major crop in Southeast Asia, and most lime essential oil still hails from that region.
Eight Uses for Lime Essential Oil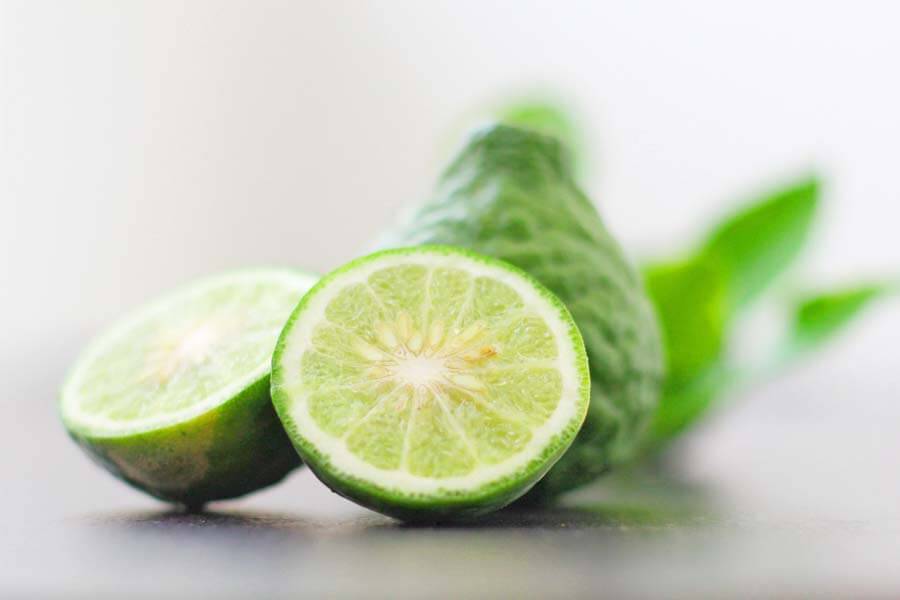 Recipe Augmentation and Lime Juice Substitute
As you'll see in the recipes below, lime essential oil adds zing and a fresh citrusy flavor to all kinds of recipes, from appetizers and cocktails to desserts. You can even use lime essential oil when fresh lime juice isn't available–great for traveling, camping, or times when limes aren't in season. Key limes, for which the famous Key lime pie is named, can be particularly hard to find in northern climates, but you can always make Key lime treats when you have lime essential oil on hand.
Internal Cleansing
Lime essential oil doesn't just taste good; when you consume it, it also helps cleanse your internal organs and improve your digestion. You can easily add a drop of lime essential oil to water or fruit juice to immediately reap its cleansing benefits.
Freshening and Invigorating the Home Environment
Like other citrus-based essential oils, lime essential oil is ideal for freshening the air inside the home and bringing a bit of sunshine to the gloomiest days. You can add lime essential oil to your diffuser (check out the great combinations below), to homemade air freshener sprays, and to linen sprays for year-round summer in your house.
Related: How to Safely Inhale Essential Oils
Antioxidant Support
The citrus elements in lime essential oil support your immune system and offer antioxidants that help fight free radicals that cause cellular damage. You can enjoy lime essential oil's boost to your immune system from the outside in with topical products and from the inside out when you add it to food and drink.
Skin Purifying and Exfoliating
Those same citrus properties mentioned above are perfect for purifying the skin and providing light toning and exfoliation. You can add lime essential oil to a damp cotton swab or use it in your facial toner to rid your skin of dead cells for a clearer and more youthful complexion.
Mood Boosting
As you might suspect, all that summery goodness in lime essential oil is good for lifting the mood too. Whether you use it on its own or combine it with other uplifting scents, lime essential oil will leave you feeling happier and less anxious. Try lime essential oil after a rough day at work, before big school exams, or on short winter days when seasonal affective disorder can bring you down.
Related: 5 EO Blends for Focus & Concentration
Cleaning and Degreasing
In addition to smelling wonderful, lime essential oil in your cleaning products will power through grime naturally and help remove grease or stickiness on kitchen surfaces, around kids' areas, and in the garage. Lime and orange essential oils make a particularly potent pair when it comes to DIY home cleaning solutions.
Brightening Perfume and Scented Products
Perfumes need different types of scent notes for complexity, and lime essential oil is often added for bright top notes in both men's and women's products. If you enjoy making your own perfumes, colognes, or after shaves, lime essential oil should be on your shelf. Lime essential oil is also fabulous to include in homemade candles and bath products for the freshness and balance it brings.
14 Health and Wellness Recipes for Lime Essential Oil
DIY Aromatherapy Blends
Here are some great lime essential oil scent combinations for your diffuser or for other aromatherapy preparations, like candles, room sprays, and colognes.
Air Freshener Blend
or
Happy Morning Blend
Beachy Mojito Mood Lifter
Spa Day
Serenity
Ocean Breeze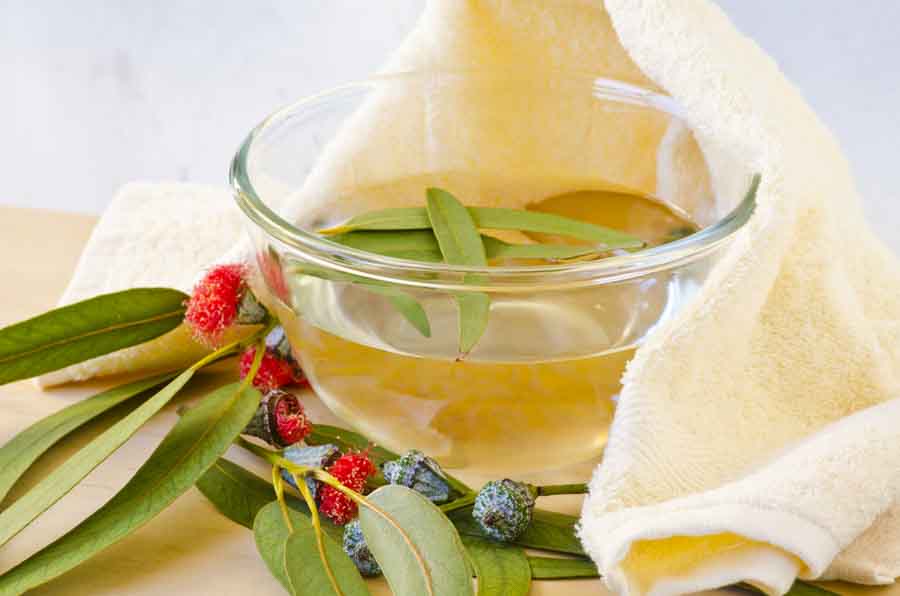 Chase Away the Blues
Spring Freshness
Meditation Time
Stay in the Present Moment
Time to Wake Up
Uplifting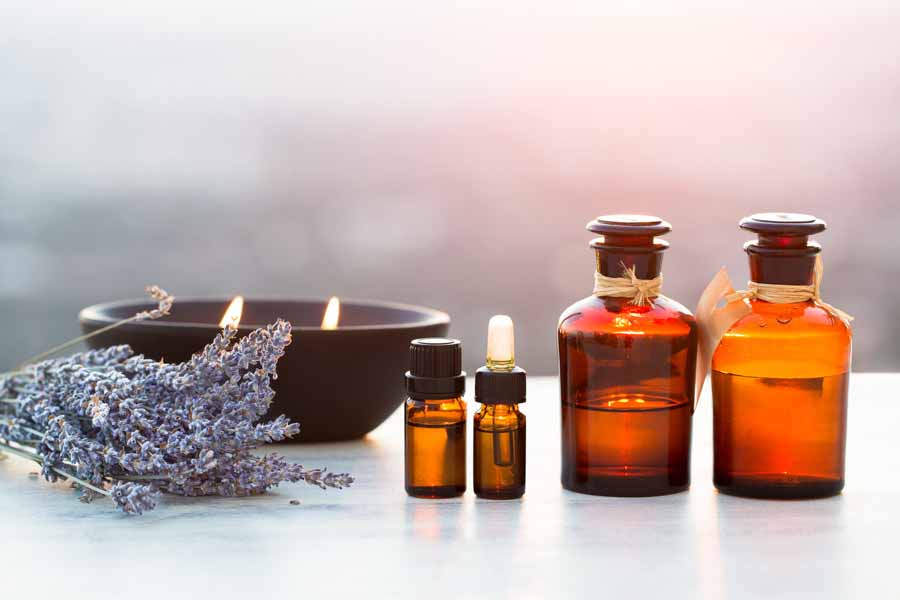 Exhilarating Body Wash
Ingredients:
Directions:
Mix all the ingredients above.
Pour the mixture into a glass bottle with a pump top.
Shake gently before use in the bath or shower to reverse any separation of ingredients.
Exfoliating Lime Body Scrub
Ingredients:
½ cup coconut oil
20 drops lime EO
1 cup sugar or coarse salt (e.g., sea salt or kosher salt)
Directions:
Over low heat, melt the coconut oil until it is completely liquified.
Add the sugar or salt and stir to incorporate, but don't let sugar melt.
Add the essential oil and stir again.
Store at room temperature in an airtight container, such as a mason jar or recycled cosmetic tub.
Recipe can be multiplied to provide enough for daily use on rough skin.
Garbage Disposal Freshening Bombs
Ingredients:
5 drops lime EO
10 drops lemon EO
zest from 1 lime (optional)
juice from 1 lime or lemon
¾ cup baking soda
½ cup salt
1 tablespoon castile soap or liquid dish soap
Directions:
In a medium size bowl, mix the salt and baking soda together.
Add the remaining ingredients, stirring with a spoon at first, and then using the hands to help the mixture reach the consistency of wet sand. A little water can be added if necessary.
Mold the disposal fresheners into small balls of about 1 tablespoon each.
Place the balls on a baking sheet covered in parchment paper.
Let the disposal fresheners dry overnight.
Store the balls the next morning in an airtight container (or in the refrigerator if using lime zest in your recipe).
Pop one in the garbage disposal with the water running and the disposal on to get rid of odors and to safely clean your disposal of gunk that can cause lingering bad smells and decreased performance.
Rejuvenating Foot Soak
Ingredients:
Directions:
Mix the ingredients in a large bowl until thoroughly blended.
Store the mixture in an airtight container, such as a mason jar or zippered plastic bag (or in the refrigerator if using lime zest).
Use ¼ to ½ cup in a bin of water or in a few inches of bath water to soak and refresh your feet when they feel tired, hot, or swollen.
Moisturizing Lime Body Butter
Ingredients:
1 cup coconut oil
¼ cup olive or avocado oil
15 drops lime (you can add more or less to your taste)
Directions:
In a large bowl, mix the ingredients above with an electric beater or food processor (not a blender) on "whip" setting.
Beat the mixture for 3-5 minutes, until it is light and fluffy.
Store in an airtight container in a cool, dark location.
Apply after showering or bathing or before bed to moisturize the skin.
Invigorating Shower Melts
Ingredients:
7 drops lime EO
2 tablespoons water (approximate)
1 cup cornstarch
green food coloring (optional)
Directions:
Mix the essential oil and cornstarch in a medium size bowl until they become chunks about the size of blueberries.
Add the food coloring at this stage if you want green shower bombs, stirring well for uniform color.
Slowly add the water, mixing as you go. Keep adding water slowly until the clumps become a smooth paste.
Fill an ice cube tray with the mixture, and level the top, so the bottom of each shower bomb will be even.
Freeze for about 1 hour or until the mixture has set.
Remove from the ice cube tray, and store in an airtight container in a cool, dry location.
Place a shower bomb on the floor of your shower when you get in, and enjoy the refreshing, citrusy scent while you wash. (Hint: combine with the lime body wash, above, for a double hit of lime lusciousness!)
Summertime Lip Scrub
Ingredients:
Directions:
Mix all the ingredients above in a small bowl.
Spoon the mixture into a small cosmetic tub (can be recycled from a store-bought product) or into small lip balm containers (can be recycled or purchased in bulk online).
Rub on dry lips several times per week and rinse with water to remove dry and dead skin and to soften the lips.
The World's Best Margarita
Ingredients:
2 drops lime EO
2 ounces silver tequila
1 ounce orange liqueur
3 ounces fresh squeezed lime juice
2 ounces agave nectar or simple syrup
Directions:
Combine all the ingredients above in a cocktail shaker with ice.
Shake vigorously to blend and chill.
Pour into a salt-rimmed glass and garnish with a lime wedge.
(Hint: if you prefer a blended margarita to one on the rocks, combine the ingredients in a blender with ice instead of shaking.)
Guacamole with Zing
Ingredients:
6 drops lime EO
2 very soft but not overripe avocados
1 tomato, diced very small
½ onion, diced very small
½ fresh jalapeno, finely diced
juice of ½ lemon
¼ teaspoon salt (or to taste)
Directions:
Halve and pit the avocados, then mash the fruit with a fork.
Add the remaining ingredients and mix well.
Serve as an appetizer with tortilla or pita chips, or use on tacos or as a side dish with Mexican cuisine.
Cilantro-Lime Rice and Beans
Ingredients:
6-8 drops lime EO
1 cup pre-cooked rice
2 tablespoons olive oil
2 cloves garlic
1 small onion, diced very fine
1 small bunch cilantro, chopped
1 can black beans, rinsed and drained
1-2 cups corn
1 small can diced green chilis
shredded cheddar cheese and plain yogurt or sour cream for topping (optional)
Directions:
Over medium-high heat, heat 1 tablespoon of the olive oil in a small skillet. Cook the onion in the oil until it becomes tender.
Add the garlic and cook a couple of minutes longer.
Remove the cooked onions to a large bowl, and add the cilantro, lime EO, and the remaining tablespoon of olive oil. Mix well.
Add the rice, tossing to coat. (Hint: you can stop here if you just want a rice side dish.)
In another large bowl, mix the black beans, tomatoes, chilis, and corn.
Serve the cilantro-lime rice alongside the black bean mixture as a vegetarian entree or as a side dish with main courses. You can also mix the two as filling for tacos and burritos.
Homemade Ranch Dressing
Ingredients:
2 drops lime EO
⅔ teaspoon sea salt
3 cloves crushed garlic
ground pepper to taste
pinch of sugar
4 tablespoons of any or all of the following chopped herbs: parsley, chives, cilantro, or dill
¼ cup mayonnaise
½ cup buttermilk
8 tablespoons full-fat sour cream
2 tablespoons apple cider vinegar
3 tablespoons minced onion
Directions:
Whisk the mayonnaise, sour cream, and buttermilk together in a medium-size bowl.
Add the lime EO and vinegar, mixing well.
Add the remaining ingredients, stirring to combine.
Season to taste (more salt, pepper, lime, mayo, or herbs).
Store in a mason jar in the refrigerator for up to 10 days.
(Hint: use more sour cream and less buttermilk to turn this dressing into a dip. Add blue or Gorgonzola cheese for variety, or try experimenting with hot pepper sauce, paprika, Worcestershire sauce, chopped jalapenos, or cayenne pepper for more zip.)
Key Lime Cupcakes
Ingredients for cake:
5 drops lime EO
1 box of yellow cake mix or your favorite yellow cake recipe (plus whatever eggs, oil, and water are necessary to make a boxed mix)
zest from 1 lime
Ingredients for frosting:
3 drops lime EO
3 ounces softened cream cheese
½ cup softened butter
6 cups powdered sugar
3 tablespoons any type of milk
Directions:
Prepare and bake the cake in cupcake tins as per the box or your recipe directions, adding the lime EO and lime zest. (Hint: bright green cupcake papers make these perfect for St. Patrick's Day!)
Cool the cupcakes completely prior to icing.
Cream the butter and cream cheese with an electric mixer until smooth.
Add the lime EO, milk, and powdered sugar. Beat for 30 seconds on low speed.
Increase the mixer speed to medium for about 2 minutes or until the icing is very fluffy.
Spread on the cupcakes and store the iced cupcakes in the refrigerator until ready to serve. (Hint: sprinkling a pinch of margarita salt on top makes these also a great Cinco de Mayo treat or a finale to your favorite Mexican meal!)
Key West Coconut Lime Sugar Cookies
Ingredients:
3 drops lime EO
½ cup toasted coconut
3 cups all-purpose flour
1 teaspoon baking soda
1 teaspoon baking powder
¼ teaspoon salt
1 cup butter, softened
2 eggs
1-½ cups granulated sugar, plus a little extra for baking
1 teaspoon vanilla
Directions:
Preheat oven to 350 degrees Fahrenheit.
Beat the butter and the sugar using a mixer until smooth and fluffy.
Add the eggs, vanilla, and lime EO, beating until they are fully incorporated.
In a separate bowl, whisk together the flour, baking soda, baking powder, and salt.
Add the toasted coconut.
Slowly, add the dry ingredients to the wet, about a cup at a time, until the ingredients are completely blended and the batter is smooth but not overworked.
Form dough into balls about 1-½ inches in diameter. Roll each ball in granulated sugar before placing on a cookie sheet covered with baking parchment paper.
Bake cookies 8-10 minutes until lightly browned.
Remove from oven and let cookies cool on the baking sheet for a few minutes before transferring to a wire rack to complete the cooling process.
Closing Tips for Using Lime Essential Oil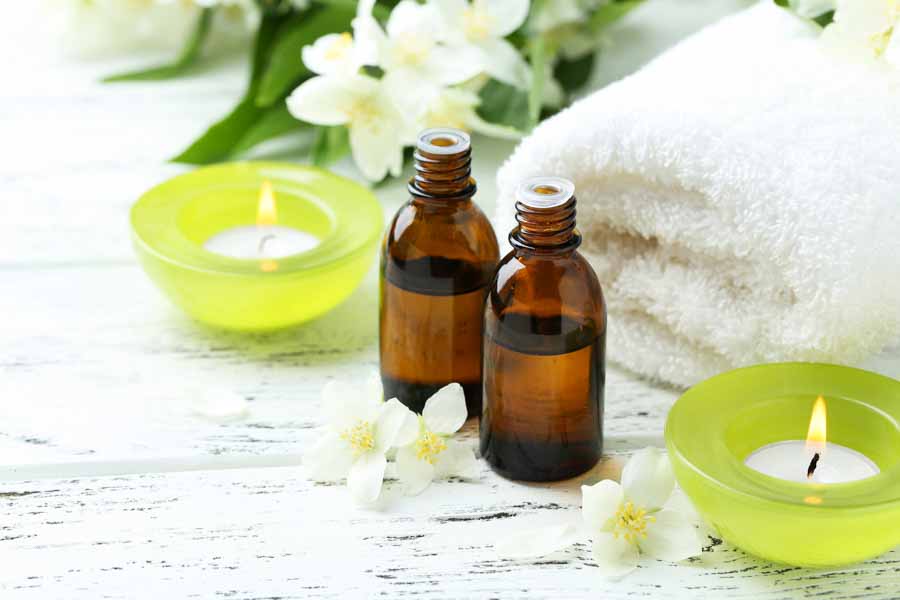 Don't confuse lime essential oil from the Citrus aurantifolia tree with other types of limes. Citrus latifolia is the Latin species name for the larger Persian lime, most commonly found in American grocery stores. "Kaffir" limes come from the Citrus hystrix plant and are used in East Asian cooking. Always look for lime essential oil that is derived from the Citrus aurantifolia plant.
As mentioned above, there are two methods for making lime essential oil. Many users find less phototoxicity (reactions with the sun) from lime essential oil made by steam distillation versus cold expression. Until you know how your skin reacts with lime essential oil under ultraviolet light, however, it is best to avoid the sun for about 12 hours after using any topical preparations using this oil.
Some people have found skin sensitivity with lime essential oil. It is always recommended to dilute lime essential oil before applying it to the skin and to do a patch test on a small area first before using it on the entire body.
Because lime essential oil is slightly acidic, like other citrus oils, avoid using it around your eyes, nose, or other areas with mucus membranes where it might sting.
Lime essential oil is not recommended for use with very small children and should be used with supervision in young kids, employing the same dilution and patch tests as recommended for adults.
Lime essential oil is very versatile and a key ingredient in scent preparations for both men and women. It combines especially well with the following essential oils:
cedarwood
sandalwood
citronella
black pepper
nutmeg
cilantro
basil
clary sage
rosemary
lavender
peppermint
spearmint
ylang ylang
geranium
vanilla
ginger
frankincense
orange
bergamot
mandarin
neroli
grapefruit
lemon
petitgrain
eucalyptus
Conclusion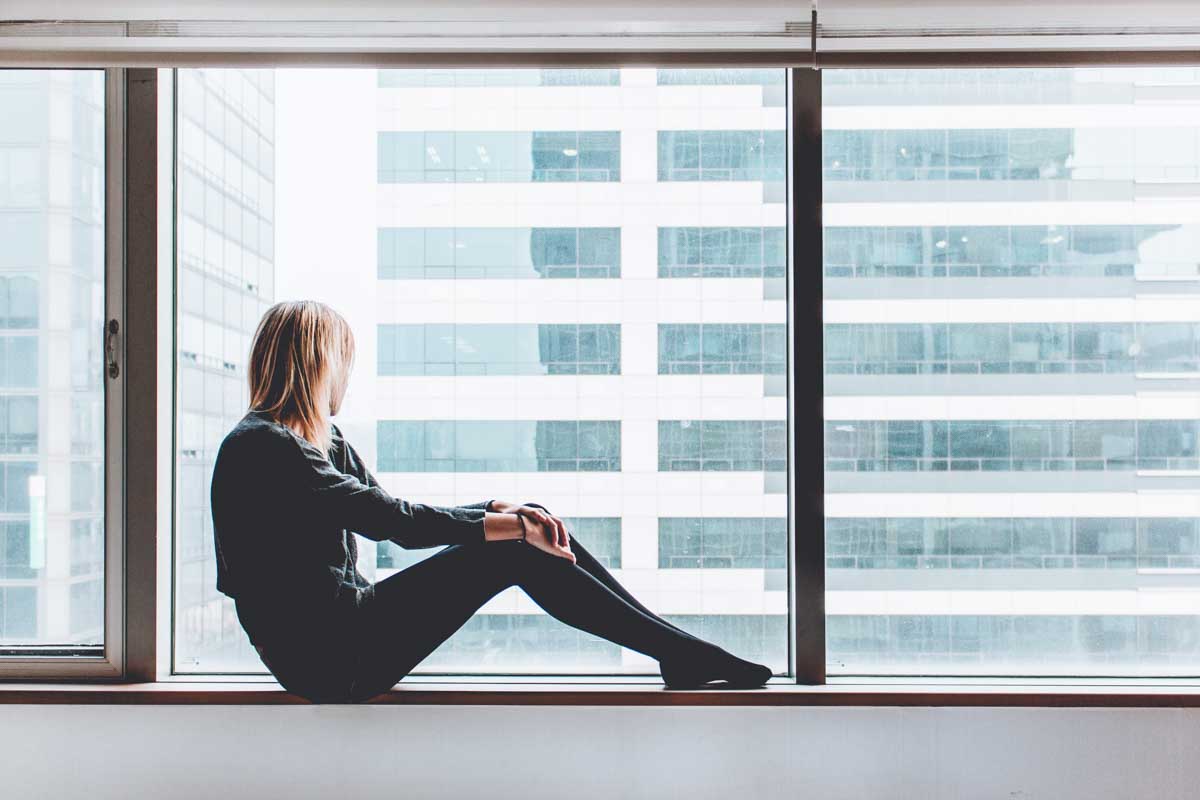 Hopefully you've found this post helpful. If you have any questions, comments or recommendations of your own concerning lime essential oil please let us know in the comment section below!