You may have a jar of nutmeg spice in your pantry, but did you know this common flavoring agent is also a great essential oil for aromatherapy and wellness uses?
Read on to learn more about nutmeg – once the most prized spice on the international market and was traded for what is now the heart of New York City.
Origins and History of Nutmeg Essential Oil
In 1667, nutmeg was so valued that the Dutch traded the island of Manhattan to the British, who had control of the last nutmeg-producing island in Southeast Asia that the Netherlands wanted for its spice empire. Nutmeg spurred some of the bloodiest battles in trade; because of its high demand, the Dutch killed most of the inhabitants of the Banda Islands in Indonesia, where nutmeg was an indigenous species. It also caused them to imprison and even execute competing British spice merchants.
Nutmeg seeds are the fruit of the Myristica fragrans tree, an evergreen native to Australia and Southeast Asia. Nutmeg's more dangerous cousin, mace, comes from the seed coating. Since ancient times, nutmeg has been mentioned in writing, from the Roman author Pliny to historic Vedic texts from India. In Africa, nutmeg was known as jatiphala, and it is still sometimes called that in South Africa. Nutmeg essential oil is made by steam distillation from the tree's seeds.
Arabs trading with the Venetians of Italy brought nutmeg to Europe during the Middle Ages. In addition to its use in cuisine, nutmeg served many medicinal purposes (see below), and it was even thought to combat the Black Plague, hence part of its high price on the spice market.
While the Portuguese were the first Europeans to capitalize on the Asian spice trade, they soon ceded domination to the Dutch, who battled with Britain over it, culminating in the Manhattan deal. Today, nutmeg is still grown in Indonesia, as well as in India, Malaysia, Papua New Guinea, Sri Lanka, and nations of the Caribbean. A nutmeg tree can live as long as 800 years, so establishing a nutmeg plantation is undoubtedly an investment in the future!
Eight Uses for Nutmeg Essential Oil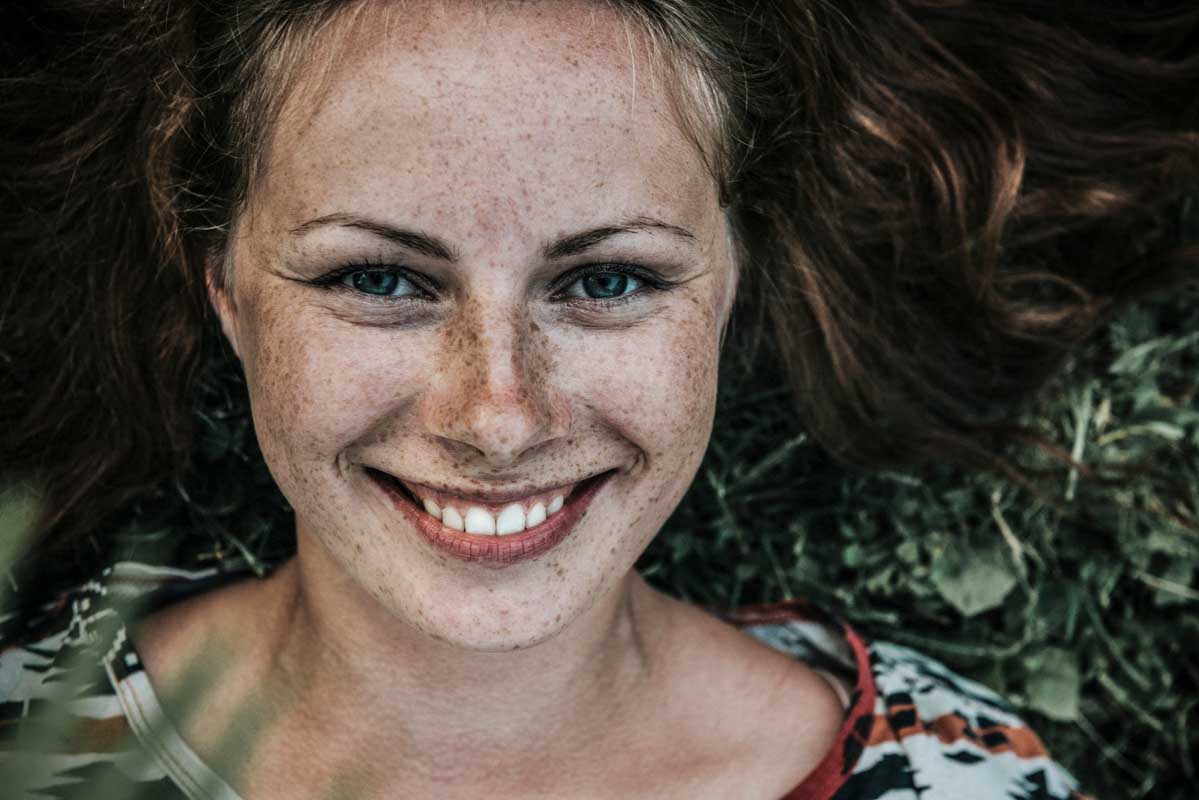 Pain Relief
Nutmeg essential oil is ideal for relieving pain associated with stiff muscles, arthritis, and gout. You can add nutmeg essential oil to massage oil, use it in rollerballs for spot treatments, or apply it under a warm compress or poultice. For all-over relief, add a few drops of nutmeg essential oil to a tub full of bath water and soak in it.
The opening of Respiratory Passages
If you suffer from asthma or merely have a cold that has clogged your lungs and bronchial tubes, nutmeg essential oil can help. Use it in a steam inhaler or homemade steam bath (a bowl of steaming water over which you hold your head covered in a towel) to help free your breathing. (Note: never replace prescription asthma inhalers with essential oils. Instead, supplement your care giver's prescribed medications with essential oil wellness treatments.) Nutmeg essential oil has the added benefit of quieting coughs by reducing spasms in the respiratory system.
Breath Freshening
Nutmeg essential oil can help eliminate bad breath. Just add a drop to the water and gargle with it. Nutmeg combines well with cinnamon essential oil for this use. Nutmeg essential oil can help fight canker sores and gum infections too through its natural antimicrobial properties.
Soothing Nerves and Sleep Aid
Say goodbye to sleeping pills with all their side effects and addiction habits. Try using nutmeg essential oil in your bath or in a bedtime body lotion to calm jangled nerves and help you sleep better. Nutmeg essential oil in warm cocoa (see recipe, below) can also help you drift off pleasantly every night.
Memory Aid and Concentration Enhancer
While nutmeg essential oil is excellent for encouraging sound sleep, when used during your waking hours, it can improve your memory and help you focus on the task at hand. Use nutmeg essential oil in a diffuser or roller ball to help concentrate when you've got to prepare a big project for work or study for an exam (kids over 12 can benefit from it too).
Digestive Aid
Nutmeg essential oil doesn't have to be taken internally to improve your digestion. You can add a few drops to your bath water to fight flatulence, bloating, diarrhea, or constipation. Also, nutmeg essential oil can be added to a carrier oil and massaged on the abdomen for the same effects. Some people find that inhaling nutmeg essential oil can also help quell motion sickness.
Fixative for Citrus Scents
If you enjoy making homemade perfumes, colognes, and aftershave lotions with citrus scents, you may find those light citrus top notes dissipating too rapidly. Borrow a solution from the perfume industry, and use nutmeg essential oil to help hold citrus aromas on your products longer. An added drop or two of nutmeg essential oil can give orange, lemon, lime, grapefruit, mandarin, and petitgrain scents staying power.
Food Flavoring
Nutmeg is a classic fall and holiday flavor, and it is a critical ingredient in pumpkin pie spice (see recipe, below). If you don't have ground nutmeg on hand, you can use nutmeg essential oil in baking and beverage recipes (just remember, a little goes a long way). Nutmeg adds complexity to spice combinations, and while it is often associated with traditional American cuisine, it has been used in both sweet and savory Indian food for hundreds of years.
Twelve Health and Wellness Recipes for Nutmeg Essential Oil
DIY Diffuser Blends
Here are some nutmeg essential oil scent diffuser combinations to try for fun:
Harvest Cider
1 drop nutmeg EO
2 drops orange EO
4 drops thieves EO
Pumpkin Pie
1 drop nutmeg EO
1 drop clove EO
5 drops cinnamon EO
Cozy Cabin
1 drop nutmeg EO
1 drop clove EO
3 drops cinnamon EO
2 drops sweet orange EO
Chai Tea
1 drop nutmeg EO
1 drop clove EO
1 drop cinnamon EO
1 drop cardamom EO
3 drops vanilla EO
3 drops sweet orange EO
Gingerbread House
1 drop nutmeg EO
3 drops ginger EO
2 drops cinnamon EO
2 drops clove EO
Adrenal Support Oil
Ingredients:
3 drops nutmeg EO
3 drops clove EO
7 drops rosemary EO
¼ teaspoon carrier oil (coconut, jojoba, etc.)
Directions:
Combine the ingredients above in a small bottle or beaker.
Massage into the back where the adrenal glands are located (just above the kidneys) or use on a warm compress applied to the adrenals.
Pumpkin Pie Lip Balm
Ingredients:
2 drops nutmeg EO
2 drops clove EO
4 drops cinnamon EO
2 teaspoons coconut oil
3 teaspoons beeswax pastilles
1 teaspoon cocoa butter
2 teaspoons pumpkin seed oil
6 lip balm tubes or containers
Directions:
Melt the beeswax, coconut oil, cocoa butter, and pumpkin seed oil together in a double boiler.
Remove from heat and add the essential oils.
Fill the lip balm containers with the warm mixture. (Hint: to fill narrow tubes, use a pipette.)
Allow cooling at least two hours before applying to the lips.
Decorate the tubes with washi tape and give as gifts to your friends and family, or keep one handy in your purse, on your nightstand, in your bathroom, etc.
Spicy Hot Chocolate
Ingredients:
1 drop nutmeg EO
1 drop cinnamon EO
1-½ cups milk, almond milk, or other dairy substitute
1 tablespoon cocoa powder
2 tablespoons honey
Directions:
Warm the milk over medium-low heat, taking care not to let it boil.
Mix the other ingredients in a large mug.
When steam begins to rise from the milk, add a few tablespoons of it to the cocoa mixture, stirring to make a smooth paste.
Add the rest of the milk, and stir thoroughly to blend.
Pumpkin Spice Exfoliating Sugar Scrub
Ingredients:
3 drops nutmeg EO
2 drops cinnamon EO
2 teaspoons pumpkin pie spice mix
1 cup sugar
½ cup sweet almond oil
Directions:
Combine the ingredients above until the mixture is the consistency of slightly wet sand.
Store in an airtight container.
Use in the shower to scrub away dead skin cells and improve circulation.
Rinse thoroughly and pat the skin dry.
Autumn Leaves Bathroom Spray
Ingredients:
15 drops nutmeg EO
20 drops cinnamon EO
15 drops clove EO
12 drops cardamom EO
8 drops sweet orange EO
1-½ tablespoons rubbing alcohol
4 ounces distilled water
1 tablespoon vegetable glycerin or castile soap (optional)
Directions:
Combine all the ingredients above in a spray bottle. (Tip: a dark colored glass bottle will help keep the essential oils fresher longer.)
Shake first, and spray in the toilet bowl before use to prevent embarrassing odors. Great for guest baskets, stay at other people's homes, or shared bathrooms when you have roommates.
Apple Pie Room Spray
Ingredients:
5 drops nutmeg EO
15 drops ginger EO
15 drops cinnamon EO
15 drops clove EO
8 ounces distilled water
2 ounces witch hazel
Directions:
Combine the ingredients above in a spray bottle.
Shake before use.
Spray in the air to freshen the interior of your house. (Hint: this a perfect aroma to create a homey feel for potential buyers if you are selling your home.)
Age Spot Serum
Ingredients:
4 drops nutmeg EO
4 drops lavender EO
4 drops blue cypress EO
6 drops sandalwood EO
20 drops carrier oil of your choice
Directions:
Mix all the ingredients above.
Store in a small glass bottle in a cool, dry place.
Apply a drop or two too dark spots on the face and chest every morning and every evening to reduce their appearance. (Hint: multiply the recipe as needed, so you have enough for twice daily applications.)
Therapeutic Homemade Cola
Ingredients:
2 drops nutmeg EO
2 drops cinnamon EO
2 drops cardamom EO
2 drops lemon EO
4 drops orange EO
4 drops lime EO
4 teaspoons vanilla extract
4 teaspoons maple syrup or honey
sparkling water
Directions:
Add the essential oils to the vanilla extract, and then combine this mixture with the maple syrup or honey.
Divide the mixture between 2 tall glasses.
Add sparkling water (about 8-10 ounces per glass), stirring gently to mix.
Serve in place of commercial cola to help detoxify the body, fight fatty liver disease, reduce insulin resistance, and balance hormones.
Holiday Pumpkin Pie
Ingredients:
1 drop nutmeg EO
1 drop clove EO
1 drop ginger EO
2 drops cinnamon EO
1-½ cups canned pumpkin
3 eggs, separated
1 cup sugar
¼ teaspoon salt
1 cup sour cream
1 prepared pie crust (unbaked)
Directions:
In a large bowl, mix the salt, sugar, pumpkin, and essential oils.
Separate the eggs, saving the whites.
Beat the egg yolks well, and then add them to the pumpkin mixture.
Add the sour cream.
With an electric mixer, beat the egg whites until you achieve soft peaks.
Carefully fold the egg whites into the pumpkin mixture.
Pour the pumpkin mixture into the pie crust in a pie pan.
Bake for 10 minutes at 450 degrees Fahrenheit.
Lower the oven temperature to 350 degrees, and bake for approximately 90 minutes longer, or until a pie consistency is reached.
Cool before serving.
Butternut Squash Soup
Ingredients:
1 drop nutmeg EO
1 drop cinnamon EO
1 drop clove EO
2 pounds cubed butternut squash
1 tablespoon olive oil
2 cloves garlic, chopped
2 onions, chopped
3 cups vegetable broth
1 cup heavy whipping cream
1 tablespoon brown sugar
salt and pepper to taste
Directions:
In a large soup pan, cook the onions and garlic over medium-high heat until tender, adding salt and pepper to taste.
Add the squash, and continue to cook for 3-5 minutes.
Add the whipping cream, vegetable broth, and brown sugar, and bring the mixture to a boil.
Boil for 20-30 minutes, or until the squash is tender. Remove from heat.
Puree using a hand mixer until the soup is smooth.
Add the essential oils, stirring to incorporate.
Allow the soup to simmer for another 5-10 minutes to absorb the flavors of the essential oils before serving hot
Tips for Using Nutmeg Essential Oil
Nutmeg essential oil is generally non-sensitizing. Though if you have never used essential oils before, or if you have had a reaction to any essential oil, try a patch test on a small area of skin first before using nutmeg essential oil on your entire body.
Also, avoid nutmeg essential oil if you have an allergy to limonene, a chemical component of nutmeg and also found in citrus essential oils.
Because of its potency, a little nutmeg essential oil goes a long way. Be aware that nutmeg essential oil can be toxic at high doses (remember its relationship to mace). It's best to only use nutmeg essential oil with children over the age of 12.
Always dilute nutmeg essential oil with a carrier oil, like jojoba oil, olive oil, or coconut oil, before applying it to your skin. Keep nutmeg essential oil away from the eyes, nose, and mucous membranes.
If you are pregnant or nursing, or if you are trying to become pregnant, avoid nutmeg essential oil. Nutmeg essential oil may cause miscarriage or bleeding problems.
Avoid nutmeg essential oil if you suffer from seizures.
Be careful to take nutmeg essential oil internally only in tiny quantities. When in doubt, consult your healthcare professional first.
Nutmeg essential oil's warm, spicy aroma makes a perfect middle note in layered scents, and it blends well with many other essential oils:
orange
lemon
lime
mandarin
petitgrain
clary sage
rosemary
black pepper
eucalyptus
cypress
peru balsam
oakmoss
myrrh
frankincense
ginger
clove
cinnamon
cardamom
coriander
black pepper
vanilla
geranium
lavender
ylang-ylang