Cold sores (also known as fever blisters) are a painful and unsightly infectious blister that's usually found on the lips or face. They are caused by the virus herpes simplex I (HSV), which can lie dormant in the body, only to flare up when your body is stressed out.
Sometime after being infected with the herpes I virus most people with develop the telltale sign – a large blister. Some people are more prone to developing cold sores than others, especially individuals who are exhausted, sick or exposed to excessively cold winds, sun or heat.
People with chronic immune system imbalances can have cold sores all the time, sometimes many at once.
Essential Oils known to Combat Cold Sores
5 Essential oil Based Remedies for Cold Sores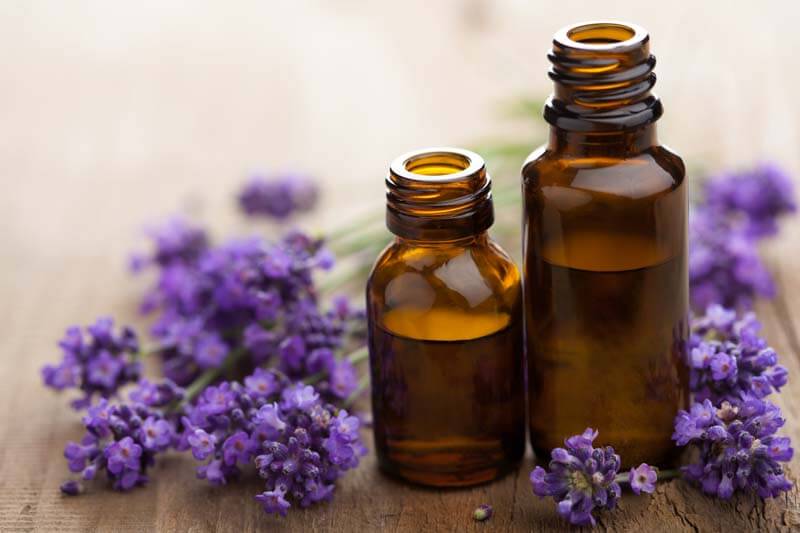 Okay, on to the recipes!
Simple Tea Tree Q-Tip Application
This remedy is as simple as it gets.
Ingredients:
Directions:
Place 1-2 drops of tea tree or geranium essential oil on a q-tip, tissue or damp cotton ball.
Dab on on sore spot. Repeat frequently until condition has cleared.
This method works best if applied as soon as you sense a cold sore coming on. Dab your skin as soon as that tingly feeling appears.
Simple & Powerful Astringent Lotion
(Good alternative to the tea-tree method above)
Ingredients:
Directions:
Combine ingredients.
Apply directly to affected area frequently until condition has cleared.
NOTE: Only use this method if skin has not been broken.
Simple Whole body Massage Lotion for Cold Sores
Ingredients:
Directions:
Combine ingredients in a small non-reactive bowl.
Massage oil onto your whole body, particularly the face and neck areas.
Apply once daily, or more if desired.
Simple Essential Oil Infused Healing Lotion
Best used to bring about healing once the cold sore has started to show signs of diminishing.
Ingredients:
Directions:
Combine ingredients.
Apply frequently, but make sure to give the sore time to dry and air out between applications.
DIY Synergistic Cold Sore & Protective Lip Gloss
This DIY lip gloss will protect your lips from future outbreaks while also helping you to heal any current cold sores.
Ingredients:
Lip gloss base:
Essential oil base:
Make a blend of the following ratio:
Combine essential oils together. We'll later add it to the lip gloss base.
Directions:
Melt your beeswax using a double boiler (also called Bain-Marie method).
Once melted add almond oil, stirring as you combine.
Now add jojoba & carrot seed oils
Add 20 drops of your synergistic essential oil blend from above
Let cool and add mixture to a small circular glass container
Apply three times daily
Other (non-essential oil based) Remedies for Cold Sores
The essential oil recipes mentioned above will help you to get a hold on your cold sores and help you reduce the duration of outbreaks. But there are other factors that go into treating this virus that should be taken into account if you want to reduce the likelihood of having more outbreaks in the future.
Up your intake of the the amino acid L-Lysine
Lysine has been shown to be one of the better anti-cold sore remedies around.
Foods high in Lysine:
Milk (opt for raw, whole milk)
White meats
Fish
Cream/cheeses
Kefir
Yogurt
Recommended products:
NOTE: Lysine competes with the amino acid L-Arginine for absorption by the body. Because of this you'll want to take your Lysine supplements apart from any other protein or workout supplements (and ideally on an empty stomach). Additionally, avoid using lysine for long periods of time as continual super-dosing it has been known to lead some individuals to developing kidney stones.
Experiment with other Natural Remedies
Many people have found success using other natural remedies, including:
Ice Cubes – Apply directly to a new cold sore as soon as you feel the tingle coming on
Apple cider vinegar (applied directly)
Bee propolis paste (applied directly)
Tea bags (placed between your teeth and the sore)
Coconut oil (antiviral, applied directly)
Natural Vitamins/Supplements:
Limit your Exposure to Sunshine
HSV outbreaks are commonly triggered by UV sunlight. So SPF and an umbrella are your friend. Use a sunscreen lip bomb when you decide to take your chances in the sun. chapstick with 30 spf sunscreen when I'm in the sun.
Avoid foods known to cause outbreaks
Processed foods
Sugar
Nuts (especially peanuts, which are actually a legume)
Seeds (flax is okay)
Caffeine (sorry)
Wheat (gluten)
Also Avoid foods high in L-Arginine
L-Arginine is an amino acid that's known to activate the herpes simplex virus (HSV). Arginine is especially problematic if a person doesn't have enough lysine in their body.
Avoid it if you can.
Foods that contain high levels of L-Arginine:
Peanuts
Chocolate (sorry)
Nuts
Chicken
Seeds
Make sure your Cold Sore is allowed Breathing Time
You don't necessarily want your cold sore to be dry all the time. For one, it would be hard to apply remedies if it was. But in the same vein you don't want it to be damp, either. The virus thrives in a damp, moist environment.
So between treatment applications be sure to clean up the area and give it some time to air out. This helps the healing process.
Keep the Infection Contained
The liquid that pools inside of a cold sore is incredibly infectious and can increase the likelihood of the infection spreading. If you pop your blister or if it does on it's own be sure to keep any of the juices from contacting other parts of your skin/face.
Rest and Relax to Recover
Stress is a big trigger for cold sore outbreaks. If you are dealing with a large outbreak right now investigate any stresses in your life. If you can cut them out, good. If you can't, practice some relaxation techniques and try to see if you can approach events in your life that have been causes for stress a little bit differently.
Check to see if any medications you are taking are known to increase outbreaks
Some medications can increase the probability of experiencing an outbreak. For example, the mood stabilizer Lamictal is known to increase outbreaks as a common side effect.
Just Googling some of your meds might give you a hunch. Or ask your doctor.
If essential oils and natural remedies fail, you might want to reach for formulated medications.
Abreva (Acyclovir)
Denavir cream (RX)
Conclusion
Hopefully you've found this article helpful.
If you have any questions, comments or tips of your own let us know in the comment section below!