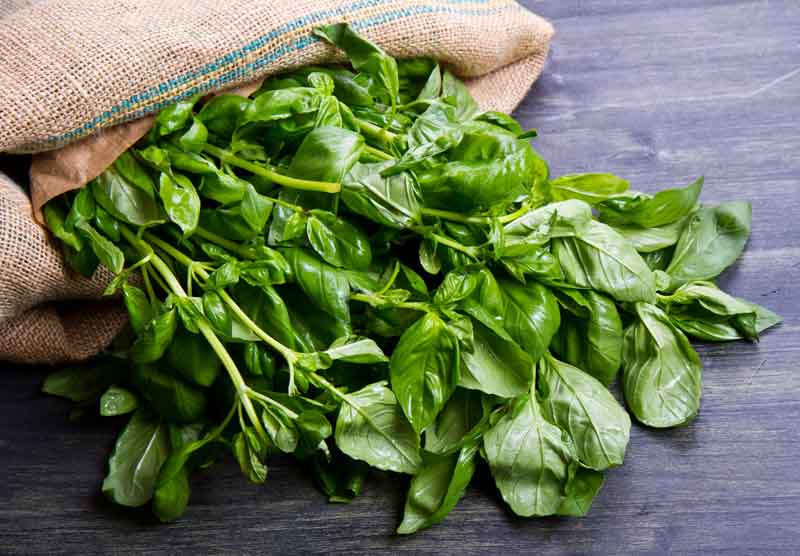 Whether you're a gardener or a foodie with a love of fresh herbs, you're likely familiar with fresh basil in all its vvariations. But you might not know that essential oil made from basil plants is also available to you, with both culinary and wellness benefits. Here's an introduction to this versatile herb that has been cultivated for over 5,000 years.
Origins of Basil as an Herb and Essential Oil
Basil essential oil (sometimes also called "sweet basil" essential oil) comes from the Ocimum basilicum plant, which you have probably seen growing in many home gardens or in cut leaves at the grocery store. Also known as "great basil" and "St. Joseph's wort" (not to be confused with St. John's wort used for depression), basil is actually a member of the mint (Lamiaceae) family. Basil's other nicknames, "the king of herbs" and "the royal herb" come from the Greek term for basil: basilikon phuton, or "royal plant."
Basil leaves have oil glands, but basil essential oil is made from both the leaves and the flowers of the plant for increased aroma and potency. Most basil essential oil comes from Spain, Italy, France, Egypt, Morocco, and the United States, although there is an exotic strain emanating from Comoros and the Seychelles, island nations off the east coast of Africa. Basil plants are usually harvested during spring, summer, and early fall, when they are most prolific. Basil essential oil is made by steam distillation.
Basil grown for its use as a fresh herb comes in many different varieties, with the smell and taste of licorice, lemon, and cinnamon, to name a few. Different cultivars have variations on chemical compounds that give them their unique aromas and flavors, such as citral in lemon basil. The leaves on basil plants can vary from bright green to greenish-gray to purple.
Basil Uses Throughout History
Basil has been grown intentionally by humans since at least 3,000 years B.C. While basil is thought to be originally native to India, its name appears in Ancient Greek literature, and basil has been used for centuries for flavor food and create homemade health recipes for thousands of years in the Mediterranean. Basil was probably brought to Europe from the Far East and Middle East by traders, where it became a symbol of love and fertility, in addition to an herb to flavor food. Basil still figures heavily in Italian, Greek, and Southeast Asian cuisines, and it grows easily in warm climates. Surprisingly, basil has been used in the United States since it was first introduced in the 17th Century, likely more in a medicinal way until the arrival of Mediterranean immigrants who demonstrated how it could be used in cooking.
The Ancient Egyptians used basil in in both mummification and religious ceremonies. Likewise, in the early Greek Orthodox Church, basil was infused in holy water used in burial rites to encourage safe passage of the dead to the afterlife. During the Middle Ages, it was believed that basil brought good luck against serpentine monsters. In certain central Mexican cultures, basil was thought to bring good luck, and it was also a key component of Ayurvedic medicine in Ancient India, as both an offering to Hindu deities Krishna and Vishnu and as a topical ingredient to treat skin irritations and ward off insects.  In many cultures, basil has been used to freshen the breath, and it is still a common ingredient in natural mouthwashes and toothpastes.
Basil essential oil contains a number of nutritional benefits for which it has long been so popular, including:
vitamin A
potassium
calcium
magnesium
iron
Additionally, basil has a number of health benefits (see below), and it can be ingested, used topically, inhaled, and enjoyed via a diffuser for psychological well being.
10 Uses for Basil Essential Oil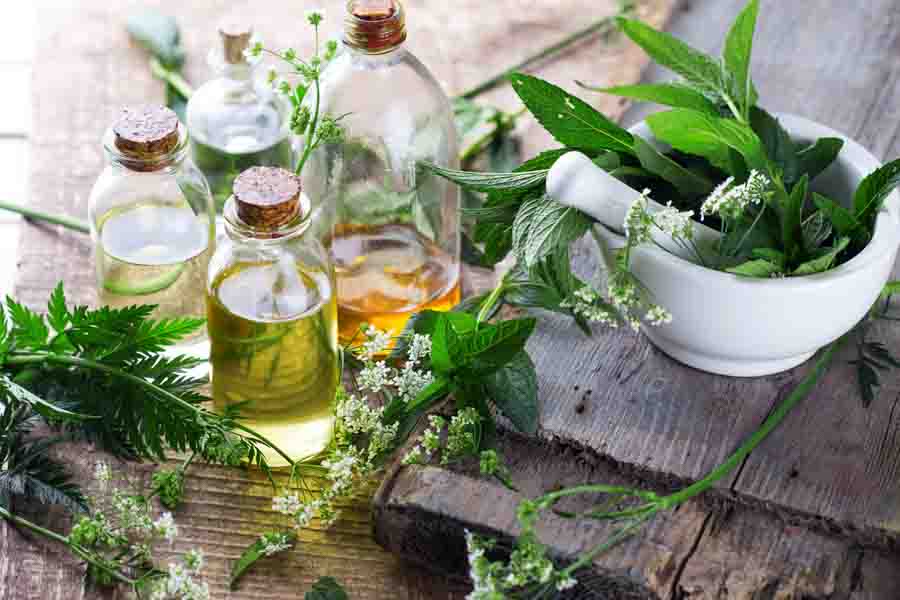 Muscle Relaxant
Basil essential oil is great for soothing tight or sore muscles. You can add basil essential oil to your bath water, or put it in a carrier oil, like coconut oil, for a rub after a tough workout or hard day.
Related: 9 EOs for Sore Muscles / Muscle Pain
Breath Freshener and Mouth Cleanser
You can find commercial brands of natural toothpastes and mouthwashes containing basil essential oil, but you can also simply make your own. Add a few drops of basil essential oil to a small amount of water for gargling, or mix a drop or two with your existing toothpaste or mouthwash for enhanced oral hygiene and great smelling breath.
Related: EO Based DIY Mouthwash Recipes
Insect Repellant
Bugs will steer clear of you if you are wearing basil essential oil. You can easily add basil essential oil to any moisturizer or carrier oil to keep insects at bay. Also, the scent of basil added to linen spray and spritzed on bedding and curtains at night will help keep mosquitos and other pests out of the bedroom.
Related: 7 EOs for Bee Stings, Bug Bites
Antimicrobial
One of the oldest uses of basil essential oil is to fight germs. Basil essential oil has properties that ward off bacteria and fungi, and it therefore makes an ideal ingredient to use in natural cleansers around the home. Use basil essential oil whenever you make homemade products to wipe your counters, bathroom, or other common surfaces where microbes lurk.
Cold and Virus Relief
Many people find breathing basil essential oil can help relieve stuffiness and difficulty breathing associated with colds and viruses. You can add basil essential oil to eucalyptus-based rubs and steam baths to open up your nose and throat when you're sick.
Related: 8 EO Remedies for a Sore Throat
Air Freshener
The same wonderful properties that make basil essential oil so ideal to freshen your breath make it perfect for environmental aromatherapy too. In addition to diffusing basil essential oil, try using it with baking soda to get rid of stubborn, undesirable cooking odors or unpleasant smells in the trash bin.
Mood Booster/Stress Blaster
Do you suffer from bouts of anxiety or heavy stress? Basil essential oil should be a key ingredient in diffuser therapy using scent to calm you and improve your mood. You can blend it with other essential oils to employ during meditation, yoga, or your regular wind-down time at the end of the day. You can also use basil essential oil in rubs applied to your feet to benefit your adrenal system, which takes a beating when you are stressed.
Related: 5 EO Blends for Focus & Concentration
Acne Treatment
Its natural antimicrobial properties make basil essential oil useful to fight acne. Using basil essential oil with your toner on a cotton swab or in a bit of coconut oil can help clear bacteria that clog pores and cause breakouts.
Related: How to Treat Acne with Essential Oils
Digestive Aid
Another ancient use of basil essential oil has been to improve digestion. When taken in small amounts internally, such as by adding a few drops to a cup of tea, basil essential oil can prevent flatulence and eliminate constipation, as well as treat motion sickness and nausea.
Hair Shine Enhancer
Basil essential oil is an inexpensive and natural way to make your hair shinier. You can mix it with your regular shampoo or use it with apple cider vinegar in a rinse to eliminate excess oils and leave your tresses gleaming.
Related: 9 Essential Oils for Hair Growth
10 Health and Wellness Recipes for Basil Essential Oil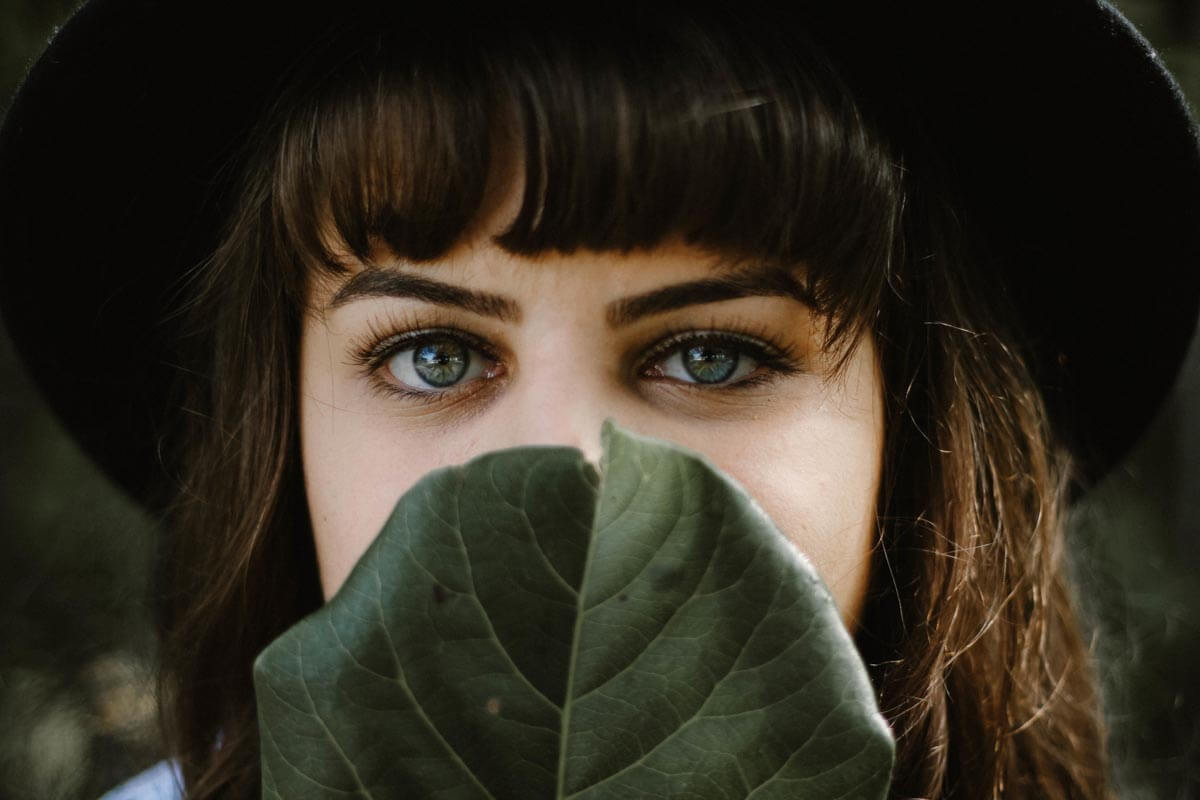 Basil Essential Oil Blends for Your Diffuser
One of the simplest ways to reap the benefits of basil essential oil is to use it for aromatherapy in a diffuser. (If you don't have a diffuser, you can also use essential oils in a pan of warm water on the stovetop or on the top of a wood stove.)Here are some combinations you can try at home.
Good Morning Blend: 3 drops basil EO, 3 drops lemon EO, 3 drops peppermint EO, and 1 drop of lime EO
Essence of Summer Blend: 1 drop basil EO, 4 drops lemon EO, and 1 drop spearmint EO
Enhanced Memory Blend: 1 drop of basil EO, 2 drops of lemon EO, and 3 drops of rosemary EO
Confidence Blend: 2 drops basil EO, 4 drops grapefruit EO, 2 drops bergamot EO, and 1 drop lavender EO
Great Outdoors Blend: 2 drops basil EO, 1 drop cypress EO, and 2 drops grapefruit EO
Increased Energy Blend: 4 drops of basil EO, 5 drops grapefruit EO, 2 drops rosemary EO, and 3 drops lavender EO
Uplifting Blend #1: 2 drops basil EO, 2 drops lime EO, and 1 drop cinnamon EO
Uplifting Blend #2: 1 drop basil EO, 1 drop ylang ylang EO, 2 drops geranium EO, 1 drop clary sage EO, and 1 drop sandalwood EO
Under-active Thyroid Support Rollerball
Ingredients:
Directions:
Mix all the essential oils above in a glass bottle with a rollerball topper.
Top off the mixture with fractionated coconut oil (coconut oil that stays liquid at lower temperatures for easy application)
Roll the bottle between your hands to blend.
Apply to your feet twice daily if you have a sluggish thyroid (AKA hypothyroidism), and it will be absorbed slowly by your thyroid gland.
Pick-Me-Up Rub
Ingredients:
Directions:
In a glass bottle, add the above essential oils to 25 ml sweet almond oil.
Roll the bottle between your palms to blend the mixture.
Apply to your torso and extremities after exercise or when you need a boost of energy.
Anti-Diarrhea Soothing External Treatment
Ingredients:
Directions:
Add the essential oils to a small bowl of hot water.
Soak the flannel cloth in hot water with the oils.
Apply the cloth to the bare abdomen to relieve diarrhea and soothe upset digestive systems.
Muscle Spasm Relief Spot Treatment
Ingredients:
Directions:
Combine the essential oils in a small glass bottle with a rollerball top.
Top off the bottle with the fractionated coconut oil.
Apply as needed to muscle spasms of the lower limbs, such as tight calves or "Charley horses" of the thighs.
Immune System Support Air Freshener Spray
Ingredients:
Directions:
Mix all the ingredients above in a glass spray bottle.
Spritz in the air around the home for a pleasant aroma that also supports improved immune system function.
Inclusion of optional rubbing alcohol helps maintain the right evaporation rate for the spray in damp weather and keeps the spray fresh longer.
Whole House Lemon Basil Cleaning Spray
Ingredients:
Directions:
Mix all the ingredients in a glass spray bottle.
Spray on household surfaces to clean, disinfect, and deodorize.
Basil-Grapefruit Gentle Dish Soap
Ingredients:
Directions:
In a large mixing bowl, combine the water and the castile soap.
Add the baking soda, fractionated coconut oil, and essential oils.
Gently whisk the mixture, incorporating the baking soda so it dissolves.
Pour the mixture into a one-quart, wide-mouth mason jar and top with a soap pump lid.
Use like regular dish soap to clean your dishes without unnatural chemical residue (foaming action may vary depending on the chemical makeup of your tap water).
Refreshing Moisturizing Body Scrub
Ingredients:
Directions:
Combine sugar, food coloring, and coconut/almond oil in a medium-size bowl. Mix until completely blended.
Add the essential oils and incorporate well.
Add the vitamin E, mixing well.
Store in a clean, airtight container.
Use in the shower to exfoliate and invigorate the skin.
Simple Tomato Sauce (When Fresh Basil Is Out of Season)
Ingredients:
2 pounds of your favorite tomatoes, halved or quartered (leave grape or cherry tomatoes whole)
4 cloves garlic
1 sliced onion
olive oil
sea salt and pepper to taste
1 teaspoon dried oregano
1-2 drops basil EO
Directions:
Preheat oven to 375 degrees Fahrenheit.
Lay the tomatoes, garlic, and onions on a baking sheet. Sprinkle with sea salt and pepper, and generously drizzle with olive oil.
Roast in the oven until the tomatoes begin to brown (caramelize).
Remove from the oven, and pulse in a food processor or blender to the consistency you like (chunky or smooth).
Add the oregano and the basil EO, stirring well to incorporate.
Keep warm on the side, stirring occasionally, while preparing pasta or other dish to accompany the sauce.
Closing Tips for Using Basil Essential Oil
Basil essential oil blends with many other essential oils to create pleasant scent combinations, especially:
cedarwood
ginger
marjoram
fennel
verbena
geranium
lavender
black pepper
lemon
lime
grapefruit
neroli
bergamot
Basil essential oil can be potent, so dilute it with a carrier oil before using it in any topical applications. If you are worried about sensitivity to basil essential oil, conduct a patch test first on a small area of skin before large-scale use. Because it can be so strong and concentrated, basil essential oil is best kept away from the eyes, nostrils, and other mucous membranes.
If you are taking basil essential oil internally, always use only pure basil essential oil. Pregnant and nursing women should consult with their healthcare providers before using basil essential oil to discuss any potential undesirable side effects. If you have any tumors or a history of cancer, consult with your healthcare professional before using basil essential oil. Basil essential oil contains concentrated amounts of estragole, a chemical that may promote tumor growth in certain individuals.
Conclusion
Hopefully this post has been helpful for you. If you have any questions, comments or recommendations of your own please let us know in the comment section below!