Cinnamon is a familiar spice in most kitchens, but can also be made into essential oil that's useful in multiple ways for health and beauty. Let's learn about cinnamon and how it came to be one of the most highly traded items in the Ancient World.
Origins and History of Cinnamon Essential Oil
Cinnamon is one of the world's oldest spices. It hails originally from Southeast Asia, particularly from Sri Lanka and India, and was brought to the West by the Arabs who initially controlled the trade of spices. The spice market was so profitable that Christopher Columbus was actually looking for the Spice Islands of what is today Indonesia when he discovered the Americas. Explorers from Portugal had more luck in the 16th Century, developing trade routes with Sri Lanka. The Dutch then began to compete with the Portuguese and even developed cinnamon plantations for the production of this fragrant product.
Cinnamon is still grown on plantations today, which takes environmental pressure off wild cinnamon trees, or the Cinnamomum zeylanicum species. These tall evergreens produce highly aromatic bark and leaves, both of which can be made by steam distillation into essential oil, although the best essential oil comes from the bark, hence the common alternative name "cinnamon bark oil." The cinnamon bark scrolls that are used in food looked like cannon to the Italians, who therefore called cinnamon canela, which became kaneel to the Dutch and cannelle to the French.
Mexico leads the world today in cinnamon consumption for food, where it is also known in Spanish as canela. While cinnamon production is still big business in East Asia, a great deal of cinnamon comes from Madagascar and the Seychelles off the east African coast. A similar plant, known as cassia, is grown primarily in China and used in cuisine and alternative medicine.
The health benefits of cinnamon spice and cinnamon essential oil have been known for millennia. In addition to using cinnamon essential oil for embalming, the Ancient Egyptians enjoyed it in bath oils, perfumes, and incense. Cinnamon is mentioned in the Old Testament of the Bible as well as in ancient Indian Ayurvedic medicine texts. Powdered cinnamon has long been a food preservative and a prime ingredient in both chai tea and curry powder for its flavor and health advantages, and cinnamon essential oil has been used to ward off germs, boost digestion, and ease pain.
10 Uses for Cinnamon Essential Oil
Pain Reliever and Anti-inflammatory
Cinnamon essential oil is great for relieving both muscle and joint pain, and it should be a go-to oil for you if you have arthritis or muscle pain from overuse. Use cinnamon essential oil in spot treatments or in massage oils, and let its natural anti-inflammatory properties soothe aches and reduce pain.
Related: 22 EOs for Inflammation
Oral Hygiene
Many natural mouthwashes available today use cinnamon as a key ingredient. Not only will cinnamon essential oil freshen your breath, its natural antimicrobial properties (see below) help fight infections in the mouth and throat. You can add a drop or two of cinnamon essential oil to water before gargling or even use it with water and hydrogen peroxide to cleanse dentures.
Related: Healthy Gums with Essential Oils
Antimicrobial
It might surprise you to learn that cinnamon essential oil has natural antimicrobial properties that allow it to fight bacteria and viruses. Traditional Ayurvedic medicine from India has used cinnamon essential oil for centuries to help wounds heal faster and to keep germs at bay. You can add a drop or two of cinnamon essential oil to dressings when treating minor cuts and scrapes, in place of commercial antibiotic ointments. Numerous clinical studies show that saving antibiotics for when they are really needed helps fight antibiotic resistance that renders medicines less effective for more serious infections.
Antifungal
Cinnamon essential oil isn't just effective at combatting bacteria and viruses; it also fights fungi that cause infections. In addition to using cinnamon essential oil around the house when cleaning, try it in foot soaks or in your shampoo–two places where antifungal activity is most needed.
Acne Treatment
It is well known now that bacteria are at the root of acne breakouts. Fight unsightly blemishes on your skin by using cinnamon essential oil, with its natural antimicrobial elements, in your facial wash or toner. You can also add cinnamon essential oil to body washes to combat acne all over.
Related: 22 Essential Oils for Acne Treatment
Insect Repellent
Cinnamon essential oil is a natural deterrent to insects. Use it in candles and diffusers to keep flies and mosquitoes away, or add it to linen sprays, so your sheets and blankets repel bugs too. Don't forget to treat those pet beds, which can harbor pests as well!
Related: 7 Essential Oils for Bee Stings, Bug Bites & More
Stimulant for Circulation
If you have poor circulation, cinnamon essential oil is a must-have for you. You can use it in rubs and in the bath to improve blood flow, which affects your entire body from head to toe. Your fingers and toes will be warmer, and you can even stimulate sluggish menstruation with cinnamon essential oil.
Digestive Aid
Another centuries old use for cinnamon essential oil is as a digestive aid. Cinnamon essential oil can relieve indigestion, nausea, vomiting, and diarrhea, as well as flatulence because it is a carminative. Cinnamon essential oil also helps fight excess stomach acidity, which can cause heartburn and damage to the esophagus.
Diabetes Stabilizer
New medical trials have demonstrated that cinnamon helps people with Type 2 diabetes stabilize their blood sugar. This results in less insulin needed and fewer ups and downs in mood and energy level. While you should not replace any prescription diabetes medications with cinnamon essential oil, you can use it to supplement your existing regimen.
Aphrodisiac
Another ancient use for cinnamon essential oil is as an aphrodisiac. A little cinnamon essential oil in your massage oil or diffuser, and you'll create a romantic environment in no time.
Related: 14 Aphrodisiac EOs for Romance, Sex & Libido
9 Health and Wellness Recipes for Cinnamon Essential Oil
Diffuser Blends
Try these essential oil combinations in your diffuser:
Hot Mulled Cider
Happy Morning
Night of Romance
Spicy Citrus
Exotic
Aphrodisiac
Autumn Leaves
Ribbon Candy
Holiday Joy
Study Focus
Cheerful Home
Fall Flannel
Winter Outdoors
Lip Smacking Good Lip Balm
Ingredients:
8 drops cinnamon EO
1 teaspoon honey
1 teaspoon apricot oil
2 teaspoons coconut oil
1 tablespoon shea butter
1 tablespoon, plus 1 teaspoon beeswax
Directions:
Melt the beeswax, shea butter, coconut oil, and apricot oil in a double boiler, until the beeswax is completely melted. Give the ingredients frequent stirs as they melt.
Remove from heat, and add the honey and cinnamon EO.
Pour into lip balm containers or tubes (purchased new online or recycled from commercial products).
Allow to cool before using.
Apply to lips as needed to soften skin and to help hold moisture on lip skin.
Cinnamon-Vanilla Exfoliating Body Scrub
Ingredients:
3 drops cinnamon EO
½ teaspoon real vanilla extract
¼ cup coconut oil
1 cup packed brown sugar
Directions:
Mix the cinnamon EO, vanilla extract, and sugar together.
Slowly add the coconut oil to create the texture and consistency of a body scrub.
Store in an airtight container.
Use in the shower to remove dead skin and reveal soft, fresh skin underneath.
Soothing Cough Drops
Ingredients:
1 drop cinnamon EO
1 drop thieves EO
½ cup organic honey
½ cup coconut oil (room temperature)
Directions:
In a medium-size bowl, beat the coconut oil with an electric mixer until it's whipped.
Add the honey and continue beating.
Add the essential oils and beat until they are fully incorporated.
Pour or scoop the mixture into mini ice cube trays.
Freeze until the cough drops harden, about 20-60 minutes.
Remove the cough drops from the trays, and store them in an airtight container, like a mason or apothecary jar.
Spicy Shea Butter Hand Soap
Ingredients:
3 teaspoons cinnamon EO
1 tablespoon ground cinnamon
2 pounds shea butter melt-and-pour suspension soap
cinnamon sticks (for decoration–approximately 8 needed, 1 for each bar of soap)
Directions:
Cut the soap into 1-inch cubes. Place in a large microwave safe bowl and cover with cling wrap.
Heat the soap base in the microwave for 45 seconds to begin melting it.
Stir and then heat again for approximately 30 seconds or until melted and smooth.
Add the cinnamon EO and ground cinnamon, blending completely.
Place 1 cinnamon stick in the bottom of each mold (use soap molds or any other mold that will stand up to heat).
Add the melted cinnamon soap mixture.
Allow the soap to cool, about 1 hour. (Hint: if you get bubbles on the top of the molds, a spritz of rubbing alcohol should eliminate them.)
Store soap in plastic wrap.
Use on hands in the kitchen or bath to remove stubborn odors and freshen the hands (avoid using on the face or body).
Autumn Punch
Ingredients:
1 drop cinnamon EO
1 drop clove EO
1 drop nutmeg EO
3 drops lemon EO
1 unpeeled orange, sliced
2 quarts apple cider
cinnamon sticks for garnish
Directions:
Combine all the ingredients above in a large pot.
Simmer over low heat for at least 15 minutes.
Discard the oranges.
Serve warm with a cinnamon stick in each cup.
Cinnamon Apple Chips
Ingredients:
6 drops cinnamon EO
1 tablespoon sugar (or sweetener of your choice)
8 medium apples
Directions:
Preheat oven to 225 degrees Fahrenheit.
Cover two baking sheets with parchment paper.
Combine the cinnamon EO and sugar in a bowl.
Cut the apples into very thin slices. (Hint: a mandoline tool is perfect for this.)
Place the apples on the baking sheets in a single layer.
Sprinkle the apple slices with the cinnamon EO sugar mixture.
Bake for 45 minutes total, flipping the apple slices over about halfway through.
Apples are done when they begin to curl up.
Cool on a wire rack until crispy.
Cinnamon Fruit Dip
Ingredients:
1-2 drops cinnamon EO
1 cup plain Greek yogurt
½ cup nut butter of your choice
¼ cup honey
Directions:
In a small bowl, mix the nut butter and honey together.
Add the yogurt and the cinnamon EO and whisk to combine thoroughly.
Serve with sliced fruit for dipping. (Hint: apples, pears, and bananas are ideal.)
Chai Tea
Ingredients:
1 drop cinnamon EO
1 drop cardamom EO
1 drop black pepper EO
2 drops wild orange EO
2 bags black tea
12 ounces water
12 ounces milk or milk substitute (hemp, almond, etc.)
1-2 tablespoons honey or agave nectar to taste for sweetening
Directions:
Boil the water, and allow the tea bags to steep in the hot water for several minutes.
Warm the milk gently so it doesn't boil.
Combine the tea and the milk.
Add the essential oils and sweetener, mixing gently to combine the flavors.
Pour into tea glasses or mugs to serve. (Hint: a cinnamon stick makes a pretty garnish.)
Tips for Using Cinnamon Essential Oil
Cinnamon essential oil has the same spicy bite that cinnamon spice does. It's warm, woody aroma goes especially well with these essential oils:
clove
nutmeg
vanilla
ginger
orange
mandarin
lemon
lime
peppermint
wintergreen
eucalyptus
rosemary
frankincense
sandalwood
balsam fir
ylang ylang
jasmine
patchouli
A little cinnamon essential oil goes a long way, as it is quite piquant. When in doubt, start with just a drop or two, and add more as you go.
Always dilute cinnamon essential oil with a carrier oil, like jojoba, olive, or coconut, before applying it directly to your skin. Keep cinnamon essential oil away from delicate the mucous membranes of the eyes and nostrils, and avoid using it with very small children.
Because it can stimulate menstruation, cinnamon essential oil is generally avoided during pregnancy. Consult your healthcare provider if you have questions.
If you are taking "blood thinners" or anticoagulant medications, such as warfarin, coumarin, or daily aspirin, do not use cinnamon essential oil without consulting a healthcare professional first.
Are you looking for an essential oil for unisex scents? Cinnamon is an ideal choice and works well in both men's and women's perfumed products. For a more feminine scent, combine cinnamon essential oil with floral oils, and for a more masculine feel, try using it with lime, clove, wintergreen, or wood oils.
Conclusion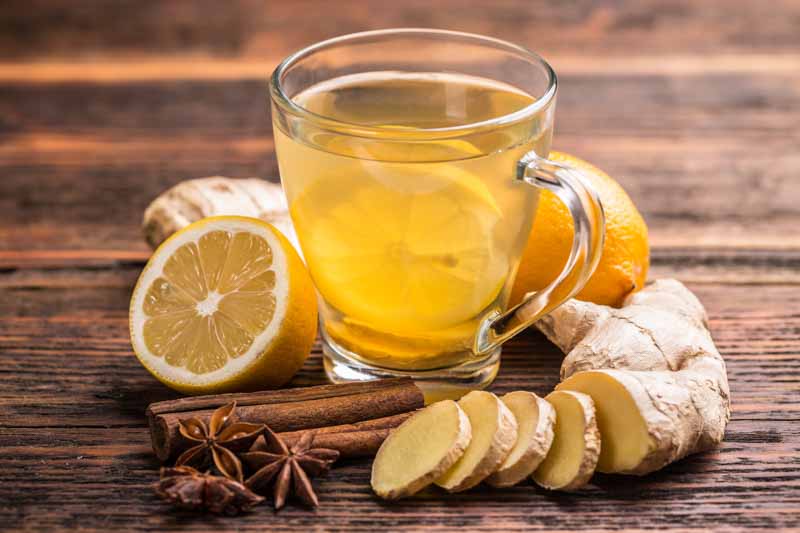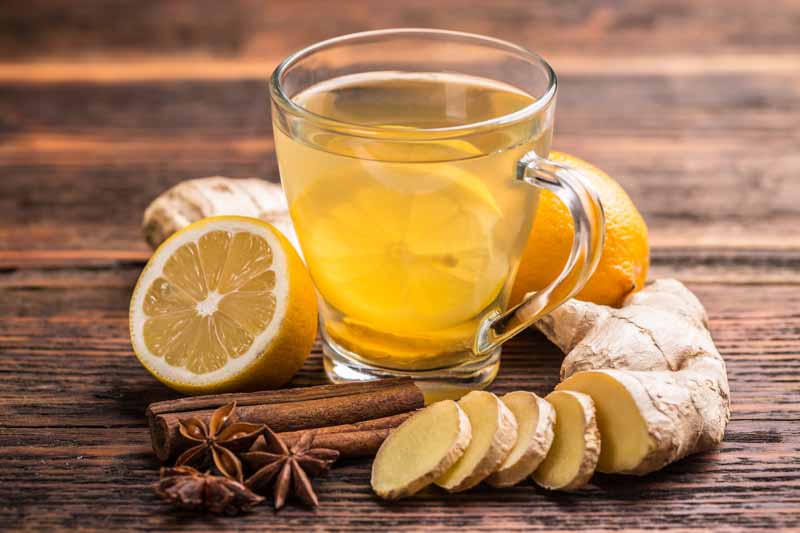 Hopefully this post has been helpful! If you have any comments, questions or recommendations of your own let us know in the comment section below.