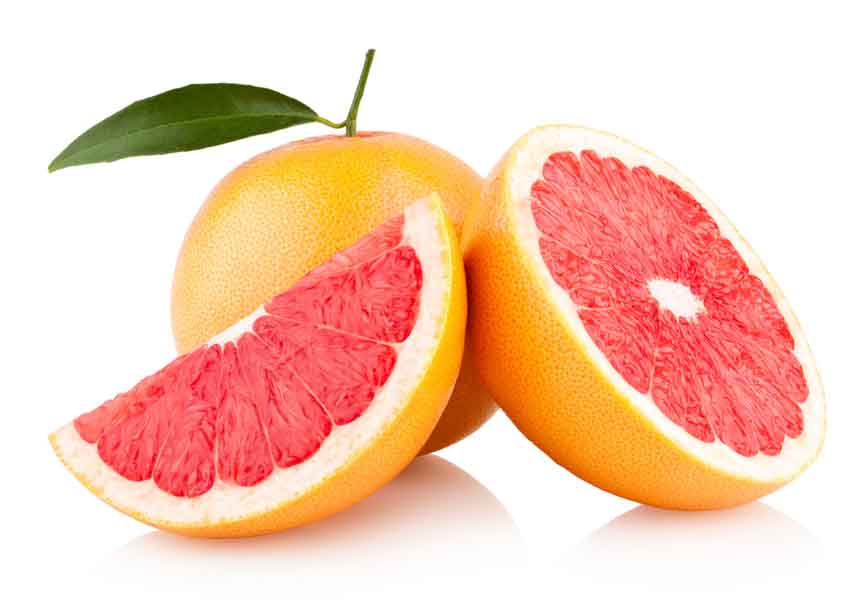 Grapefruit: Not Just a Breakfast Fruit Anymore
Grapefruit, one of the largest of the citrus fruits, is often enjoyed with breakfast.
But more than just a breakfast food, it contains a plethora of healthy, citrusy health benefits that are provided in potent form via its essential oil.
Origins of Grapefruit
The exact origins of grapefruit are shrouded in mystery. No one really knows where the plant started. Some say it originates from Asia, while others state that it originated from Jamaica where they created this hybrid citrus fruit.
Still in the end not much is known for certain about its exact origins or history.
Grapefruit gets its English name from the fact that the fruit produced grows in clusters on the tree like that of actual grapes. It is also known as Shaddock in other areas of the world; named as such after an English Captain, who bears the same name, who brought the grapefruit seed to the West Indies.
The origins of the name come from the Greek word Kedromelon meaning citrus and from the species name paradise meaning paradise. So in actuality the name grapefruit means the fruit comes from paradise which is a nod to the belief that grapefruit started in Jamaica.
Grapefruits scientific name is Citrus Paradisi but is also often called Citrus Racemosa or Citrus Maxima because of its large size. Grapefruit is sometimes mistakenly called pomelo which is a larger citrus fruit that is similar in looks.
The tree alone can grow up to 26-30 feet in height or 8-10 meters with glossy like leaves. When in bloom the tree produces large white flowers which then produce the fruit which are typically 4-6 inches in diameter or 10-15 centimeters.
The fruit can range in color both inside and out. The rind can range from completely yellow in color to yellow with a pinkish hue to it; while the pulp of the fruit can range from white or pale yellow to a deep pink.
There are two main types of grapefruit, pink and yellow/white. While there is really not much difference between the two pink grapefruit is produced more because it is believed to be sweeter.
Grapefruit has a sweet though acidic taste to it most of the time; sometimes it can be quite sour if not ripe enough. It has lots of taste and a potent yet pleasant fragrance.
The essential oil is extracted through compression of the peel or rind of the grapefruit. Though this is not to say that steam distillation or solvent extraction can done or used as a form of extraction for this essential oil.
Grapefruit Essential Oil Benefits
Grapefruit oil offers many health benefits for us essential oil connoisseurs. It possess a wide range of vitamins and minerals which are supportive of optimal health. No wonder it is a popular breakfast food and drink.
Additionally, grapefruit essential oil is great for using around the home because of its powerful antibacterial and antiseptic properties. It is great for cleaning and deodorizing your home.
Grapefruit provides effective assistance to help clean the body both inside and out due to its antibacterial, antiseptic and detoxification properties.
It is also known to help with weight loss, headaches, fatigue and depression. Helping to suppress the appetite, reduce pain and inflammation while uplifting the mind and the body. There's quite a broad range of applications.
Grapefruit essential oil is traditionally used as a natural and safe cleansing agent in the home or office helping to disinfect surfaces and the air. It is also traditionally used to purify water in foreign countries where water is not always clean enough for consumption.
15 of Grapefruit Essential Oil Uses
As stated above grapefruit essential oil has many health benefits as well as other benefits to your home and office. Let's take a closer look at the many health benefits and uses grapefruit essential oil possesses.
Antibacterial: Grapefruit essential oil is a natural antibacterial. This means that it helps to reduce and remove harmful bacteria from the body. It can kill a bacterium and even parasites that are found in food, water.
Antioxidant: Grapefruit essential oil is high in antioxidants. It is high in vitamin C which helps to boost the immune system and help to protect the body from harmful toxins. It helps to remove harmful toxins from the body by inducing perspiration and urination. It also helps to reduce the signs of aging, muscular and tissue degeneration, hearing and vision loss and overall mental and physical listlessness.
Antiseptic: The antiseptic properties that grapefruit essential oil has make it perfect for cleaning wounds as well as the home; helping to reduce and prevent infection in the affected body area. It is also helpful in reducing bruising and treating acne when applied topically directly on the affected area.
Antiviral: Just like the antibacterial properties of grapefruit essential oil it also helps to reduce and remove viruses from the system. Helping to disinfect the body from harmful viruses especially those found in the stomach or digestive system and/or mouth.
Depression and Anxiety: Grapefruit essential oil, like most other citrus essential oils, is great for helping to relieve depression and anxiety. It does this by calming and soothing the mind and body creating an uplifting and relaxing mood change. It helps to create positive mood change giving a person a feeling of hope. By helping to relax the body and the mind also helps to reduce stress which can cause depression.
Digestive Aide: By increasing blood flow and circulation throughout the body it helps to detoxify the digestive system; allowing the digestive tract to run more smoothly reducing pain, inflammation and harmful toxins that may be in the system. It can help to rid the digestive system of harmful bacteria and viruses as well as helping to reduce bloating and cramping.
Disinfectant: Along with its antiseptic properties grapefruit essential oil is a powerful disinfectant helping to rid the body as well as solid surfaces harmful bacteria, viruses and infections. It helps to not only reduce these harmful bacteria, viruses and infections but over time helps to eliminate them as well.
Energy Booster: Grapefruit essential oil is a great energy booster. Simply inhaling it can help to awaken the mental focus allowing the brain to think and function more constructively and concisely. It helps to reduce headaches, mental fatigue, depression and sleepiness. It helps to provide motivation while reducing lethargy and aches.
Hair Care: Grapefruit essential oil is great for the hair. It helps to naturally and safely clean the hair removing excess oil and build-up from the hair while adding volume and shine to the hair. It also helps to protect the head and hair from bacteria and infection.
Headaches: Grapefruit essential oil can be very helpful in relieving the pain and inflammation associated with headaches. It helps to calm the mind and the body to help reduce inflammation and also helping to reduce the pain at the same time. It is a very helpful hangover cure by helping to remove toxins from the body that cause the hangover headache. Inhale it, drink it or apply it to your temple to help reduce your headache.
Immune Booster: Grapefruit essential oil helps to boost the immune system by protecting it from harmful free radical and toxins. It removes these harmful free radicals and toxins from the body by inducing perspiration and urination. It also helps to boost the immune system because of its antibacterial, antiviral and antiseptic properties which all help to protect the body from harmful invaders.
Pain and Inflammation: Grapefruit can help in reducing inflammation throughout the body which also helps to reduce the pain associated with the inflammation at the same time. It helps to increase blood flow and circulation throughout the body helping to get the body healing cells to where they need to be quicker to promote and increase healing. This is important when trying to relive the pain and inflammation of muscles, sores and even PMS cramping.
Skin Care: Because of grapefruit essential oil's powerful antiseptic and antibacterial properties it makes for a great facial and wound cleanser. It helps to clean the skin while boosting the healing to the skin. It helps to reduce acne, fights against bacteria and helps to reduce oily skin on the face. It also helps to protect the skin from harmful things such as bacteria, toxins and UV damage.
Stress Aide: Grapefruit essential oil helps to soothe, uplift and reduce mental fatigue caused by stress. It allows a person to focus and concentrate more easily thus helping to reduce stress. Simply inhaling grapefruit essential oil can help to awaken the cognitive functions of the brain increasing mental alertness and function while also calming the mind and the body to help reduce the feelings of stress and being overwhelmed.
Weight Loss: Grapefruit essential oil helps with weight loss by helping to suppress the appetite while boosting the metabolism. It also helps to promote sweating and urination to help remove harmful toxins from the body that may be impeding your weight loss goals. By increasing urination also helps to reduce excess water weight build-up. It also helps to reduce sugar cravings which can be a weight loss killer. Try mixing it with patchouli essential oil to help reduce cravings and hunger.
Grapefruit Essential Oil Recipes
When it comes to grapefruit essential oil it seems that the recipes out there are almost endless. Its many health benefits make it perfect for many homemade recipes. Have fun experimenting on your own with this amazing and powerful essential oil!
Grapefruit Anti-Cellulite Cream
Ingredients:
Instructions:
Combine the two ingredients together in a glass jar.
Mix well.
Rub onto the affected area for 5 minutes daily.
Grapefruit Moisturizing Hair Serum
Ingredients:
Instructions:
Combine all of the ingredients together in a glass dropper bottle.
Mix well.
To use: put a few drops in the palms of your hands and rub together. Work into your hair, either wet or dry hair, starting at the ends and working your way up. Be sure to not use too much as it can make the hair look greasy and limp.
Grapefruit Bath Bombs
Ingredients:
1 cup baking soda
½ cup citric acid
2 Tbsp. Epsom salts
3 Tbsp. coconut oil – melted
1 Tbsp. beet juice
4 drops grapefruit EO
1 tsp. water – more may be needed
Instructions:
Combine together in a large bowl the baking soda, citric acid and Epsom salts.
Mix well.
Next in a small bowl you will want to combine the melted coconut oil, beet juice and essential oil together.
Mix well.
Now slowly combine together, using a whisk, the wet ingredients into the dry ingredients. If mixed properly it should be crumbly in consistency.
Using a mold or ice cream scoop shape your bath bombs; if the mixture does not stick together without coming apart you may need to add some water to the mixture adding 1 tsp. at a time slowly until desired consistency.
Allow to dry over night or for at least 12 hours.
Drop in your bath and enjoy the bubbles and sweet sweet scent.
Grapefruit Sugar Scrub
Ingredients:
Instructions:
Combine all of the above ingredients together in a glass jar.
Mix well.
Use as needed in the shower.
Simple Grapefruit Body Wash
Ingredients:
Instructions:
Combine all of the above ingredients in a squirt bottle.
Mix well.
Be sure to shake prior to each use.
Squirt the body wash onto a washcloth, bath pouf or directly onto the skin and lather up!
Skin Tightening Lotion Blend
Ingredients:
Instructions:
Fill a glass jar so that it is half full of the lotion.
Add in the essential oil separately and be sure to mix prior to adding the new essential oil to the mixture.
Fill up the rest of the jar with the rest of the lotion and mix again.
Apply to skin as needed.
Here are a few other ideas you may want to try:
Try adding 2-3 drops to some massage oil and apply to your stomach to help relieve PMS cramps. You can also try apply it to your head to relieve headaches or to muscles to help reduce pain and inflammation
Try diffusing 2-3 drops in a diffuser to help relieve symptoms of depression.
Try adding a few drops to a glass of water to help promote liver and kidney functions as well as helping rid the body of toxins.
Side Effects and Cautions to Note When Using Grapefruit Essential Oil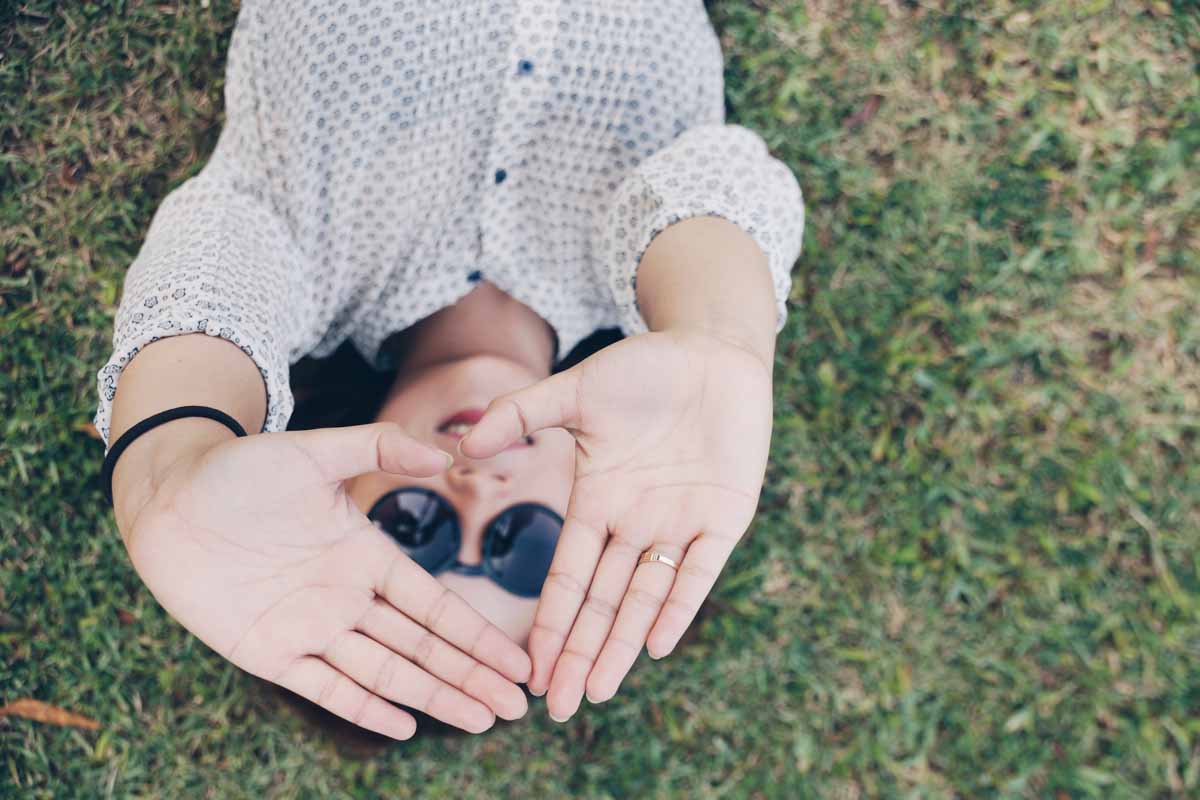 Grapefruit essential oil is a safe essential oil to use daily; however, some cautions should be noted.
Because grapefruit essential oil is highly concentrated it is important to make sure you always dilute the oil prior to use. Dilution can be done by using a carrier oil, lotion or even water.
Grapefruit essential oil can be taken orally, applied topically and inhaled but be sure to dilute and check that it is safe to do so.
The use of grapefruit essential oil, like all other citrus essential oil, may increase a persons photosensitivity and sensitivity to the sun. Use should be avoided prior to sun exposure.
Caution should be used around pregnant women as well as children. Caution should also be exercised around pets especially cats as essential oils are toxic to them.
If you have sensitive skin please test the essential oil, diluted of course, on a small patch of skin prior to full use to ensure there are no adverse reactions.
Caution should be used around medications as well. If taking certain medication, such as medication for depression, be sure to consult with your doctor or health practitioner as it could affect the medication in your system.
How to Make Grapefruit Essential Oil
Extraction of the essential oil from grapefruit is done through compression; namely cold-pressing. This method of extraction is done because of the fact that grapefruit essential oil is highly sensitive. Heat and oxygen can greatly and easily affect the chemical compounds in the oil thus tampering with the health benefits that grapefruit is supposed to possess. Most citrus fruits have their essential oil extracted this way.
Steam distillation can be used for extraction of the essential oil; however, it can easily affect the quality of the oil produced. Solvent extraction can be used as well but may contaminate the oil with its chemicals making it harmful to the skin.
This is not to say that making your own grapefruit essential oil at home cannot be done. It can be as long as you follow a detailed how-to guide. Remember though to store your essential oil in a dark glass bottle away from sunlight and heat.
What You Need:
Grapefruit rind – pink grapefruits with moderately think rinds
Spoon
Kitchen grater
Carrier oil – your choice such as almond or olive oil
Small crock pot or mason jar – this choice depends on how long you want the process to take
Cheesecloth
Dark glass bottle
Instructions:
Be sure to wash the grapefruits prior to peeling them as they may contain wax or other synthetic preservatives.
You have two options as to how you can go about peeling the grapefruit. You can either peel it and using the spoon remove the white pith from the outer rind. Or you can grate the rind using a grater or zester to remove the rind, though in small pieces.
Next you will want to spread out the rinds on a plate and allow to dry out over a couple of days in a warm place. Smaller pieces will dry out faster than larger ones so keep this in mind. Be sure your rinds are completely dry before moving onto the next step because you want your oil to have very little moisture.
Now it is time to choose which of the two extraction procedures you will use. Using the crockpot method will only take a few hours to complete, while the mason jar method does not require power but can be very long and time consuming.

Crockpot method: place the rinds in the bottom of the crockpot and cover with the carrier oil you have chosen. Be sure to not add too much of the carrier oil to the rinds as it can compromise the essential oil. Turn on the crockpot on low and cover. Let it sit for at least 8 hours to allow the mixture to heat and cure.
Mason jar method: place the grapefruit rinds in the Mason jar and add your choice carrier oil. Just like with the crockpot method be sure to not add too much of the carrier oil as it could compromise the end product. Seal the Mason jar tightly with a lid and sit in in a sunny location to heat up and cure. This will take about 2 weeks.

Once the mixture has cured transfer the mixture into a bowl that is covered with at least 4-5 layers of cheesecloth and strain it through. Be sure to squeeze out as much of the essential oil as possible into the bowl through the cheesecloth.
Once the essential oil has been fully strained transfer the essential oil to a dark colored glass container and store, sealed, in a dark cool location.
A couple things that should be noted about making your own grapefruit essential oil at home; you should never use the pulp from the grapefruit only the rinds. If you wish to make the oil stronger try pressing the rinds while in the cheesecloth between two plates. This will help to extract the remaining oils out of the rind. Press the rinds for a couple of days.
What to Look for and Remember when Purchasing Grapefruit Essential Oil
When looking for your grapefruit essential oil be sure to do your research. It is important to find the right manufacturer and company for you essential oil needed.
Check into how they extract the essential oil. Proper extraction method is the compression extraction method.
Check to see where they get their grapefruit fruit from. Find out how it is grown. Is it organically grown or not? Being grown organically is important to ensure no added chemicals are put into the essential oil.
Check the ingredients to ensure you are purchasing true grapefruit essential oil and not a bunch of additives to the essential oil mix.
Do note that each essential oil batch will be slightly different than other batches due to the environment. As the environment, temperature, weather systems, heat and humidity all change throughout the year as does the growing of the fruit which can cause some changes in the essential oil from year to year; this is normal.
Conclusion
Hopefully you've found this article helpful. If you have any questions, comments or recommendations of your own please let us know in the comment section below!