Fun fact, conventional toothpastes aren't going to save your gums from premature aging and decay.
And to be honest, neither will essential oils. The secret to oral health is a consistent and effective routine. Day in and day out.
That's what counts.
You can find people with exemplary teeth and gums all over the world. Even in regions where they have no access to toothepaste. Sub-Saharan Africa, for example. Many of these people have never encountered conventional hygiene and they aren't suffering because of it. (Staying away from copious amounts of refined sugar helps too, i'm sure.)
So no, essential oils won't save your teeth or gums on their own. But they are an effective medicine for oral health.
And they allow you to leave commercial products and their unsavory chemicals behind, for good.
DIY Gum Remedies
Tooth Powders
Here's a simple tooth powder recipe:
Ingredients:
Mix ingredients together in a food processor or blender and keep in a container. Wet your toothbrush and dip it into the powder just a little bit before brushing.
Swiss "Snow Caps" Tooth Powder recipe:
Here's another powder recipe. It's an old Swiss recipe for keeping healthy and "snowy" white teeth.
Ingredients:
**The myrrh is the most important ingredient for gum health in these mixtures.
Mouthwashes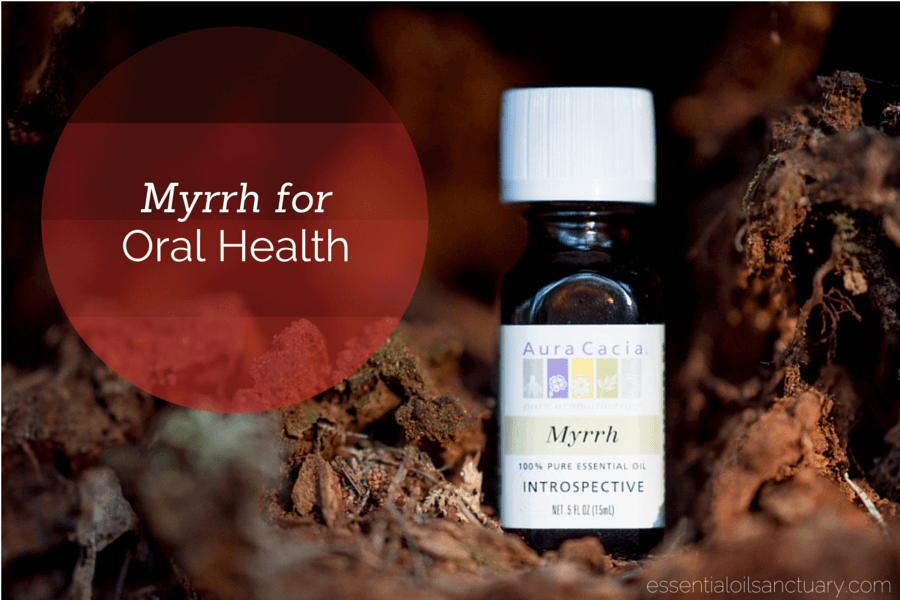 Simple Myrrh Mouthwash for Gums
Ingredients:
2 drops myrrh EO
1 tablespoon of vodka
Add just 2 drops of this mixture to a glass of water that you'll use for rinsing.
Gum infection Mouthwash
Ingredients:
Directions:
Add your honey to a spoon.
Drop your oils into the honey
Mix with a toothpick
Add mixture to 1/2 cup warm water.
Stir well.
Rinse mouth with the mixture several times a day (not to be swallowed)
Gingivitis Mouthwash (applicable for all cases of gum inflammation)
Ingredients:
Directions:
Add all of the ingredients listed above in a 4 oz glass jar or non-reactive bowl.
Mix thoroughly.
Using a coffee filter, strain mixture into a dark glass bottle with a stopper.
Ready-made Natural Products with Natural Ingredients and Essential Oils for Oral and Gum health
(Photo of uncle harries jars. Maybe we have 3?)
Some of us are busy and not ready to whip up your own DIY project.
Luckily there are some purchasable essential oil products out there to buy.
Here's a short list of products to check out that are natural and all under $20: