If you have ever tried to lose weight, you know how challenging it can be.
If you are still struggling with your weight loss goals, be sure to read this article thoroughly.
While lifestyle modifications, like diet and exercise, are usually required to drop pounds, you can get an advantage by using essential oils.
Learn which essential oils are the most helpful when it comes to slimming down, along with DIY recipes you can make at home to assist with your weight control regimen.
The Hidden Dangers of Obesity and the High Cost of Weight Problems
Nearly two billion people around the globe are considered overweight by BMI (body mass index–a ratio of height to weight) standards. In the United States alone, more than $130 million is spent daily (yes, per day!), including diet foods and beverages, artificial sweeteners, health clubs, diet plans, books, videos, weight loss camps, diet programs, weight loss surgery, and diet pills.
According to the United States CDC (Centers for Disease Control), almost $150 billion is spent per year in America on medical care related to weight issues, as well as on lost productivity due to obesity.
You probably know that obesity can increase your risk of cardiovascular disease, diabetes, and overall mortality. But did you know that obesity can also make you more prone to gallbladder disease, sleep apnea (which causes loss of sleep, which in turn causes more weight gain), osteoarthritis, some cancers, and even depression?
While a healthy diet and regular exercise are ideal for everyone, whether they want to lose weight or not, extreme diets can feel like deprivation, and heavy workouts may be unsustainable long-term.


Many overweight individuals turn to diet drugs to help them lose weight, but these medications frequently have long lists of adverse events (negative side effects).
In fact, many formerly popular diet drugs have been pulled from the market for safety reasons, including the deaths of their users.
A safer and more natural approach is to create lifestyle changes that you can stick to for many years and use essential oils as an adjunct therapy to boost your healthy eating and exercise habits. Many of the same oils that you can use for a variety of other health benefits can also be very effective for weight loss. These oils have been around for hundreds or even thousands of years and are safe, inexpensive, and easy to use in your own home.
8 Essential Oils to Help You Reach Your Weight Loss Goals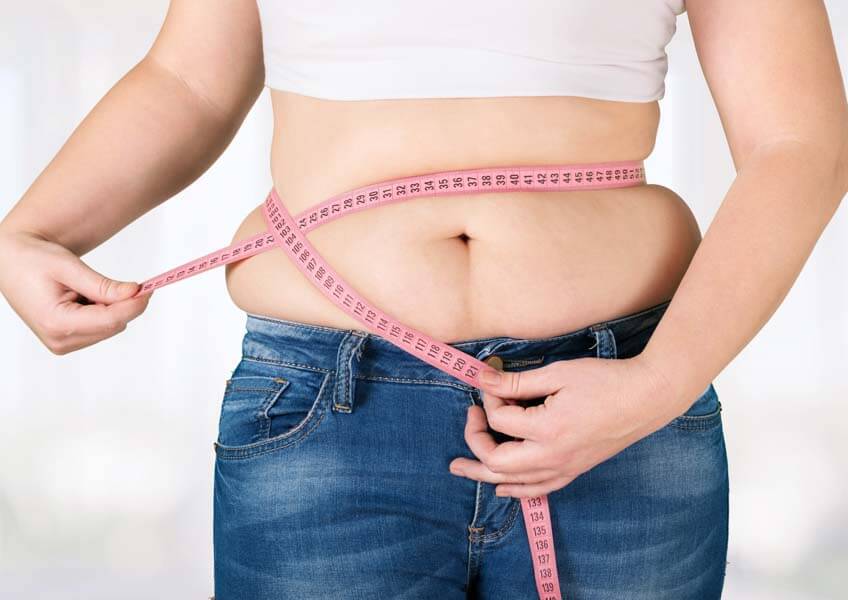 Below you'll find our most recommended oils for helping you balance your hormones, bring equilibrium to the system and help you shed weight.
While eight oils is a decent amount, keep in mind there are many more essential oils than what we've listed below that can help weight loss!
Cinnamon
Do you crave sugar or carbohydrates, making dieting miserable? Do you have low blood sugar problems or diabetes? If so, cinnamon essential oil should be at the top of your list when selecting oils to help you lose weight. Cinnamon essential oil has been clinically proven to help regulate blood sugar levels and the body's glucose tolerance factor, which can keep you from having energy crashes that result in binge eating or eating the wrong foods.
(Learn More | Purchase)
Grapefruit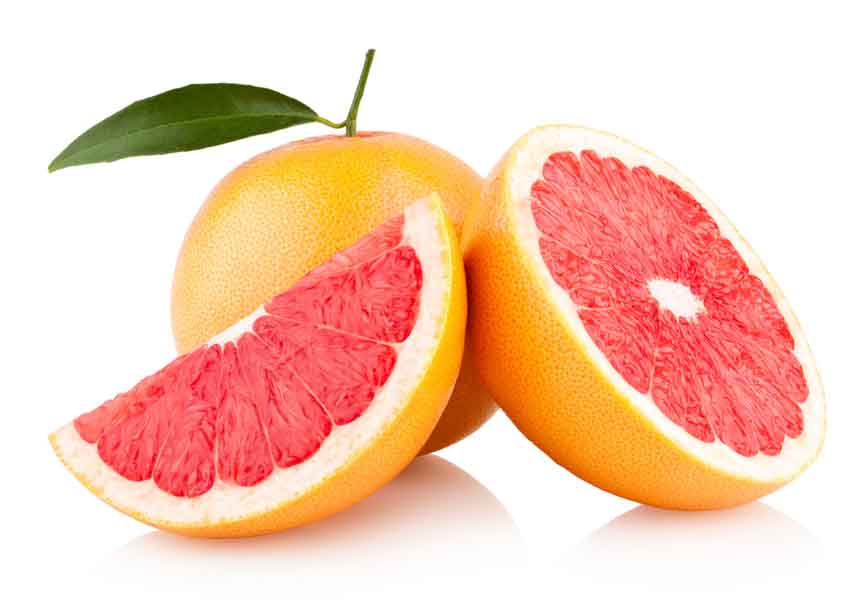 Because grapefruit essential oil comes from the peel of the fruit, it is able to offer many benefits for weight loss. First, grapefruit skin contains D-limonene, which provides metabolism support and boosts lymph system health. Grapefruit essential oil also helps the body break down fat cells, and it is an ideal diuretic to help shed excess water weight and curb bloating. Grapefruit essential oil minimizes food cravings and hunger pangs too, so you can make it to the next meal without indulging in less-than-healthy snacks.
Ginger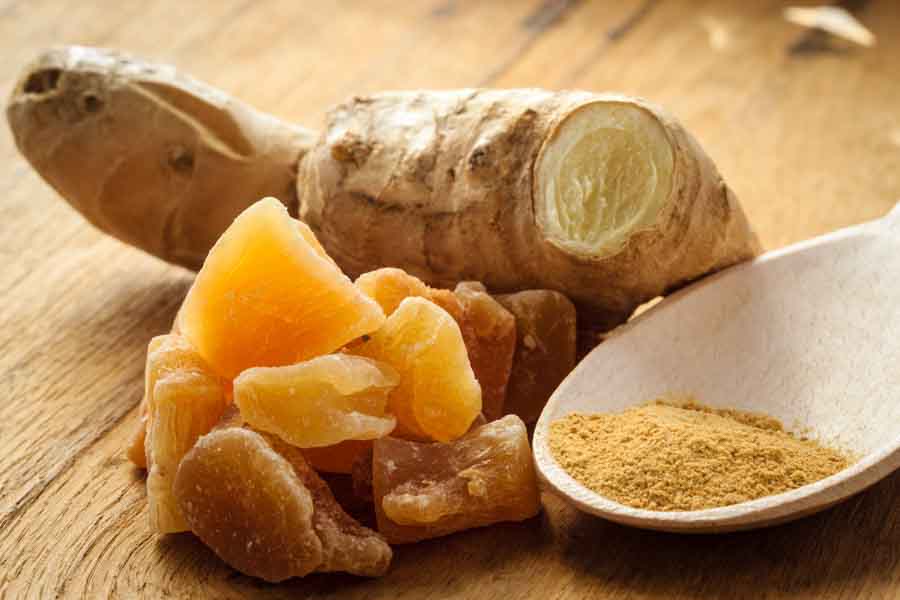 Ginger essential oil is a powerful anti-inflammatory, which can be very helpful if you struggle with weight due to digestive problems. An inflamed digestive system can keep you from properly absorbing nutrients, so you wind up eating more to get what you need to function.
Plus, slow digestive motility due to inflammation can leave you bloated and lethargic–hardly what you need to stick to your regular exercise routine. The gingerols in ginger essential oil help your body's cells work optimally, including during fat metabolism.
Lemon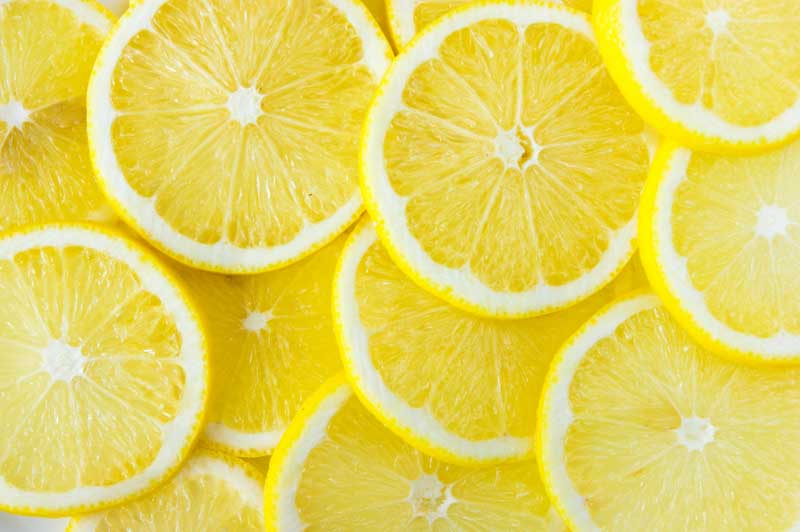 Lemon essential oil needs only to be inhaled to cue your brain to break down more body fat, so it is ideal to use in the bath, in a diffuser, or even in household cleaning products. Lemon essential oil also has an uplifting aroma, which can help you fight depression that causes emotional overeating, and it can be mildly energizing when you need the get-up and go to get moving.
(Learn More | Purchase)
Peppermint
Like lemon essential oil, peppermint essential oil is also invigorating, so if you have trouble getting to the gym, this oil may help. Peppermint essential oil can also be included in recipes for post-workout rubs to soothe sore muscles, and it eliminates fatigue, headaches, and nausea, which can keep you from performing at your athletic best. Peppermint essential oil has even been scientifically proven to improve respiratory function during intense exercise.
(Learn More | Purchase)
Fennel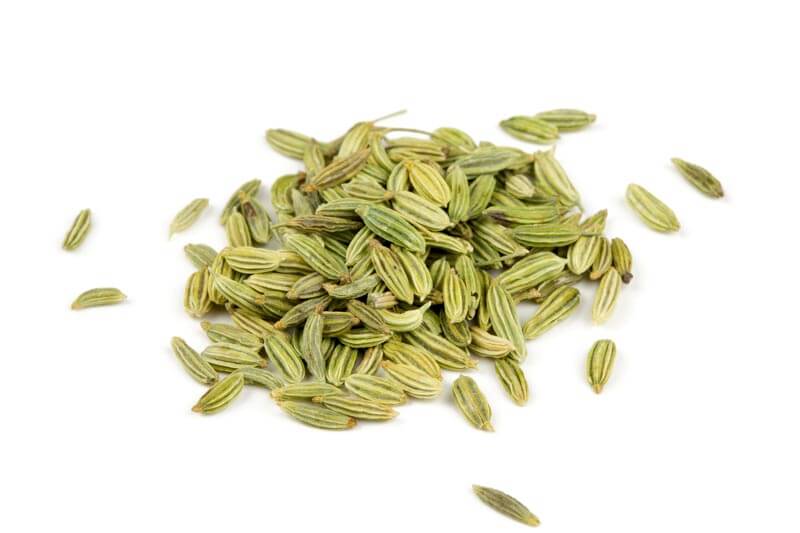 Fennel essential oil can be beneficial in multiple ways to those trying to lose weight. This essential oil increases metabolism by helping the body use fat circulating in the bloodstream, and it is additionally an excellent appetite suppressant.
If that weren't enough, fennel essential oil also assists with the release of melatonin, a substance produced naturally in the body to regulate sleep. Studies show that inadequate sleep can contribute to obesity and that one of the best things you can do when trying to lose weight is to get sufficient rest every night.
Lavender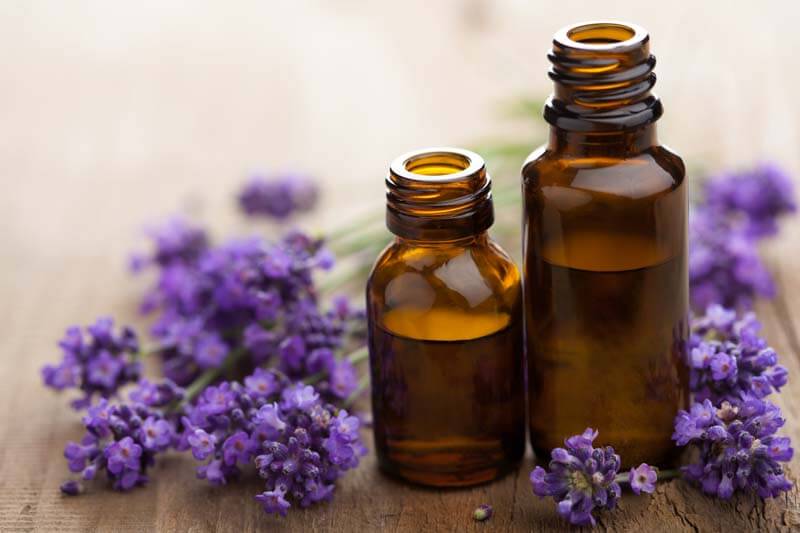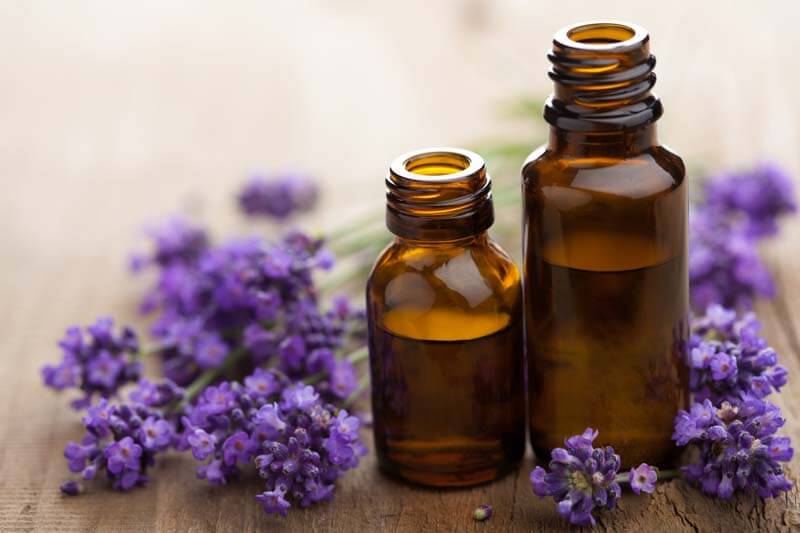 Do you suffer from anxiety or agitation that causes you to eat emotionally? If so, lavender is a good essential oil to add to your arsenal because it is one of the top calming essential oils. In fact, in clinical studies, lavender essential oil was found to work nearly as well as benzodiazepines (prescription anti-anxiety drugs) at soothing participants' frayed nerves.
Also, lavender essential oil is an ideal sleep aid, so if insufficient sleep is preventing you from shedding pounds, you should add it to your bedtime routine. Finally, lavender essential oil offers pain relief too, especially for deep muscle and back pain. If the pain is causing you to eat too much, avoid exercise, or sleep poorly, you should try adding lavender essential oil to your bath or massage oil.
(Learn More | Purchase)
Rose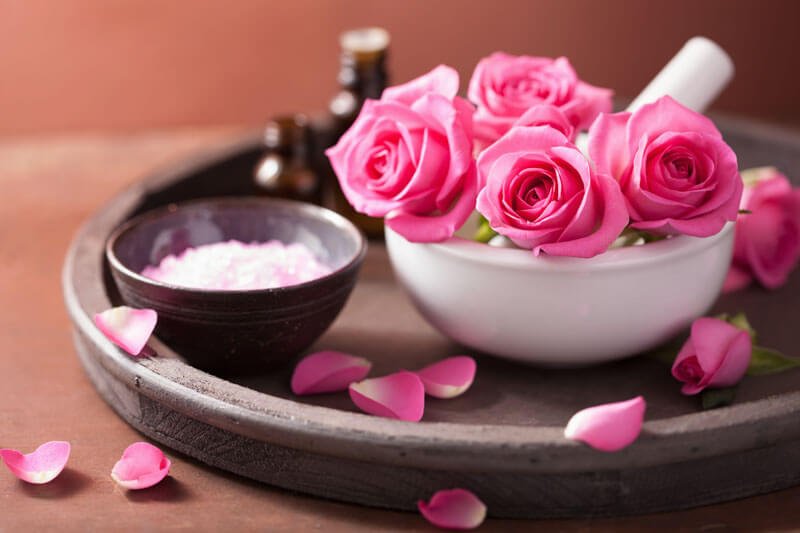 In addition to anxiety, depression and sadness are other mental health issues that can cause some people to compensate by overeating. For this type of weight loss impediment, there may be no better essential oil than that of the rose flower.
Rose essential oil has been studied to improve mood and increase happiness in those who smell its classic floral aroma. Rose essential oil is easy to add to perfumes, bath salts, and body lotions, and you can also use it in linen sprays, so you go to bed more cheerful than you might otherwise.
(Learn More | Purchase)
Seven DIY Essential Oil Recipes for Weight Loss
Weight Loss Capsule
Ingredients:
Directions:
Combine the essential oils with the coconut oil in a small beaker or glass bottle, mixing well.
Using an eyedropper, add the oil mixture to the capsule.
Take one capsule daily before breakfast to assist with weight loss.
(Hint: recipe can be multiplied to prepare a week or more's worth of capsules at one time.)
Alternative recipe: use 2 drops grapefruit EO, 2 drops lemon EO, 2 drops peppermint EO, 2 drops black pepper EO, and 2 drops cinnamon EO in a gel capsule.
Appetite-Curbing Diffuser Blend
Ingredients:
Directions:
Combine the essential oils above in a diffuser.
Diffuse one to two hours prior to meals or when snacking is a temptation to reduce cravings and overeating.
Essential Oil Boosted Drinking Water
Ingredients:
8 drops grapefruit EO
2 liters of drinking water of choice (e.g., mineral water)
Directions:
Add the 8 drops of grapefruit EO to the 2 liters of drinking water.
Drink 2 glasses of grapefruit water an hour or two before meals to eat less and assist with weight loss.
Weight Loss Foot Rub
Ingredients:
Directions:
Combine all the ingredients above in a small glass bottle or beaker.
Rub on the feet nightly before bed or add to bath water to improve weight loss efforts.
(Hint: recipe can be multiplied for more than one use.)
Weight Loss Massage Oil
Ingredients:
Directions:
Combine all the ingredients above in a small glass bottle with a spill-proof top.
Massage on the body after bathing or use during professional massage sessions to speed up weight loss efforts.
Citrus Anti-Cellulite Cream
Ingredients:
Directions:
Combine the witch hazel and the essential oils in a small bowl.
Melt the coconut oil and the beeswax in a double boiler over medium-low heat until just melted.
Remove from heat and combine with the oils and witch hazel, stirring gently to mix thoroughly.
Transfer the mixture to a small glass jar and allow to cool.
Cap with an airtight lid and store in a cool, dry location. Wait at least three hours after making to use.
Rub on areas of cellulite daily to reduce the appearance of puckered skin before and after weight loss.
Better Than a Tummy Tuck Cream
Ingredients:
Directions:
Place all the ingredients except the essential oils and rose water in a double boiler.
Warm the mixture over medium heat until all the ingredients are just melted.
Pour the mixture into a food processor or blender and allow to cool to room temperature.
After cooling, blend the mixture until it is thoroughly mixed, scraping the sides as you go.
Keep blending, slowly adding the rose water until the mixture is emulsified (blended with no separation of the ingredients).
Add the essential oils and give a quick blend to incorporate them into the mixture.
Pour the cream into glass jars and cap with airtight lids.
Rub daily over the abdomen to tighten the skin and reduce fat or bloating in that area.
Closing Tips for Using Essential Oils to Help Lose Weight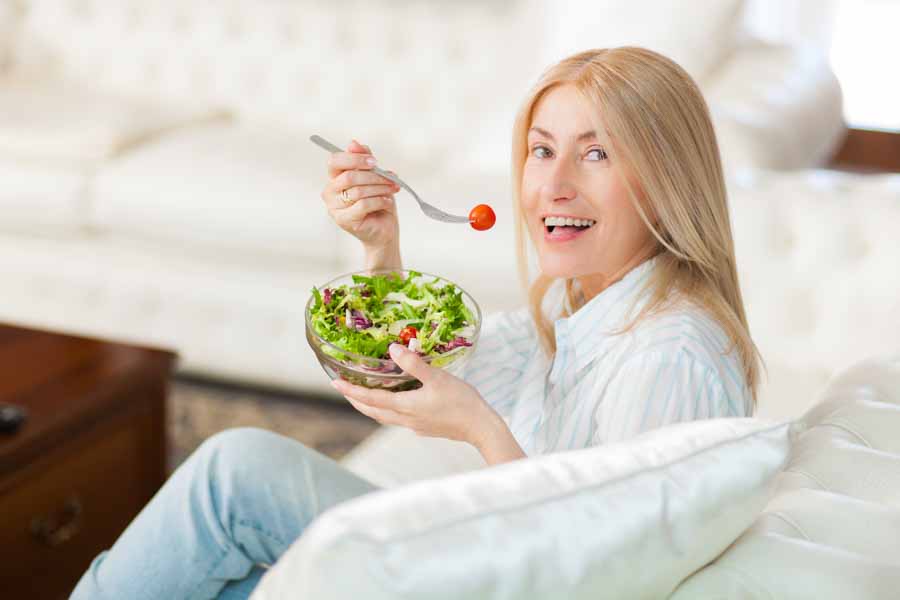 If you are new to using essential oils, there are a few things you should know to make using them easier. First, whenever trying any essential oil for the first time, always do a patch test on a small area of skin before using the oil on your whole body or taking it internally. This way you'll know if you have any allergies or sensitivities to an oil before using it in larger doses.
Second, even essential oils to which you have no allergic or sensitivity reactions can be mildly irritating when used directly. Most of the time, you'll want to dilute your essential oil in a carrier oil, like jojoba oil, olive oil, or coconut oil, before applying it to the skin. Know that citrus-based oils, such as lemon and orange essential oils, can cause phototoxicity (sensitivity to the sun), so limit their use before spending extended periods of time outdoors, particularly during beach and pool season.
Most essential oils are meant for external use only, although some can be taken internally. Before ingesting an essential oil, make sure it is intended for consumption, and always use the purest, highest grade essential oils you can find.
Fortunately, the best essential oils for weight loss can be used in many different delivery methods, including:
massage oil
inhalation
diffusion
bath and body products
rubs and balms
capsules
food and drink recipes (when safe for internal use)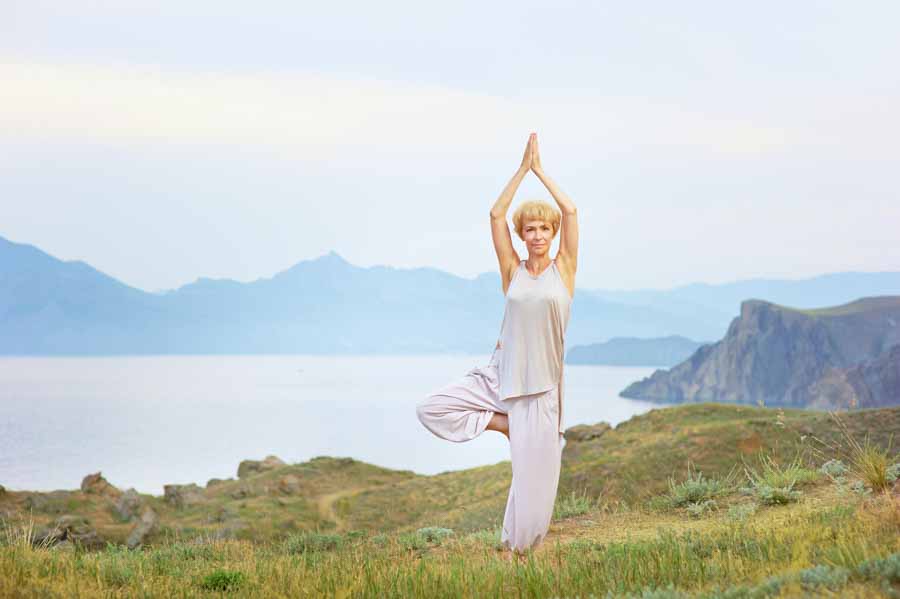 You can have fun playing with different types of recipes (see above) to meet your individual weight loss needs. Don't forget to make some portable recipes too, so you can take your weight loss essential oils on the road with you to work, school, travel, and recreational activities. You can even find ceramic diffuser beads that can be worked into bracelets and necklaces and that can hold the scent of your favorite essential oils all day long.
Essential oils can be a great boon to your weight loss efforts, but never discontinue a medication (prescription or over the counter) that your healthcare provider has told you to take without talking to him or her first.
Essential oils are not a miracle either. While they can boost your efforts to drop the pounds, they are not a replacement for sensible lifestyle changes like healthy eating and regular movement. Use your essential oils as an adjunct to your other weight loss methods for a holistic approach to slimming down. Furthermore, you can also use essential oils to address other healthcare issues that contribute to weight problems, such as anxiety, depression, menopause, digestive disorders, hypothyroidism, and autoimmune disorders.